Page not displaying properly? View the latest e-newsletter online at:
http://www.newsinmind.com/3168-2
8 messages to teach young women about happiness
Women's happiness levels have been on the decline for the past few decades, so says a 2009 study entitled, "The Paradox of Declining Female Happiness." If that is the case, what are young women
Returning to work after mental health issues: tips for the transition
Despite the fact that one in four people will experience some kind of mental health problem in the course of a year, negotiating a return to work can be difficult.
Mental health service closer to home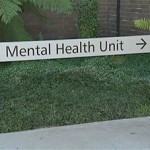 Whyalla will be the first regional community in South Australia to have a specialist, country-based inpatient mental health facility when the Whyalla Integrated Mental Health Inpatient Unit (IMHIU) opens mid this year.
Mental illness in cinema: help or hindrance?
TIM PALMER: How mental illness is being portrayed on the big screen will be examined at a Melbourne University symposium next month. The event will look at whether the growing emergence of mental illness as film fodder is helping the community's understanding, or perpetuating the harmful stigma surrounding it. Rachael Brown reports.
Researchers focus on how men process emotions to explain why women suffer more anxiety
A University of Tasmania researcher is examining why men and women may process emotions differently.
Anxiety, depression and meditation
How is meditation defined and why is it a practice that is not considered part of mainstream medical therapy?