Dutton confirms ongoing mental health funding
The Australian Government has provided $170 million for the continuation of 150 programs as part of its ongoing commitment to mental health.
The Minister for Health Peter Dutton said the funding would see the projects continue their work through 2014-15.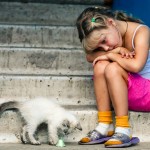 Youth mental health: it doesn't have to be like this
A new, disturbing Australian Bureau of Statistics (ABS) report has found that suicide is now the leading cause of death in young people between the ages of 15 to 24. While the suicide rate of people from this age group has declined overall, at the moment it is stubbornly plateauing. Suicide persists. It's a particularly sobering fact to reflect on at the conclusion of 2014's National Youth Week celebrations.
The stress test – taking care of our mental health
In stressful times, what do you do? Do you pour another glass of wine or head to bed early? Do you become more focused on your diet and exercise or do you become an emotional eater, clinging sloth-like to the fridge? Come to think of it, do you even know how you respond to stress? If you're under stress right now, what do you feel like doing?
According to the Black Dog Index, an initiative of The Australian and the Black Dog Institute, powered by Newspoll, we at least claim to do more of the right things than the wrong things.
 Study Shows Autism Begins During Pregnancy
Emerging research presents new evidence that autism begins during pregnancy.
Investigators analyzed 25 genes in postmortem brain tissue of children with and without autism. These included genes that serve as biomarkers for brain cell types in different layers of the cortex, genes implicated in autism and several control genes.
Suicide increase demands renewed effort
The latest ABS report on Causes of Death in Australia reveals more than 2,500 people died by suicide in 2012 – the highest number for the past ten years. These figures are an urgent call to action on suicide prevention, says SANE Australia.
Victoria Appoints First Mental Health Complaints Commissioner
The Victorian Government has named its first Mental Health Complaints Commissioner, who will be in charge of ensuring complaints regarding public mental health services are addressed and resolved.
Lynne Coulson Barr, who is the Victorian Deputy Disability Services Commissioner, will take up the new post on July 1 when Victoria's new Mental Health Act 2014 comes into effect.
Suicide leading cause of death for young Australians
The National Children's Commission is today promising to make suicide prevention one of its top priorities, as an Australian Bureau of Statistics report shows that suicide has overtaken car accidents as the leading cause of death for young Australians.
Religion, Spirituality Have Dual Roles in Better Health
Emerging research suggests religion and spirituality have distinct but complementary influences on health.
Oregon State University researchers looked at the relationship between health, religion, and spirituality and developed a theoretical model that defines two distinct pathways.