Mental health, ambulances and second paediatric hospital the winners in Victorian Budget
Hospitals are spending less time on bypass and the hospital early warning system, but only 68 per cent of patients had a hospital stay of less than four hours. The target is 75 per cent.
Family-Based Therapy Found to Help Young Children With OCD
A new study has found that family-based cognitive-behavioral therapy (CBT) is beneficial for children between the ages of five and eight with Obsessive-Compulsive Disorder (OCD).
Cynics 'more at risk of dementia'
Being too cynical may increase the risk of dementia in later life, a study suggests.
People who display high levels of "cynical distrust" – the belief that others are mainly motivated by selfish concerns – are three times more likely to develop Alzheimer's and other forms of dementia than those with low levels, scientists found.
Scott Morrison admits Manus has no full-time psychiatrist, says mental health services are being provided
Immigration Minister Scott Morrison has confirmed there is still no full-time psychiatrist on Manus Island, despite alarming figures showing about half of asylum seekers in Papua New Guinea and Nauru are suffering from significant depression, stress or anxiety.
Mental health fears over budget's $7 GP co-payment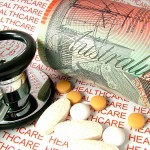 South Australia's Public Advocate thinks a GP visits co-payment announced in the federal budget will have a severe impact on the health of those with mental illness.
Finding Mental Health Resources For Your Loved One
Whether it's coping with the death of a loved one with a mental illness or receiving an unfavorable mental health diagnosis, many people are often too depressed to research their options.
Sometimes they just don't have the words to say or know what questions to ask. In severe cases, families get strung along through the mental health system hoping that someone would finally help them.
Engaged dads improve children's wellbeing
Children who have positive relationships with their dads interact better with peers, have better developed social skills and cope with distress, research shows.
Short course online CBT for young adults
Young people with mood problems may benefit from an intervention tailored to their age. More than a quarter of Australians aged 16—24 report mental disorders in a year, with 6% reporting depression and 15% anxiety.