Researchers Predict Which Teens Will Binge Drink
In a new international study, researchers say it is possible to predict which teens will binge-drink. The findings, published in the journal Nature, show that factors such as life experience, personality, and brain structure are strong factors linked to future alcohol misuse.
Twin Malaysia Airlines MH370, MH17 Aviation Disasters Create Phobia Among Travellers
Four incidents that rocked the global aviation industry in just a span of four months have created the inevitable phobia among air travellers. While Superman did say that air travel is still the safest mode of transportation, the fate of the four airlines doesn't seem to jive to this testament.
Alzheimer's Delayed by Caffeine?
Caffeine appears to have a positive effect on so-called "tau deposits" in Alzheimer's disease, scientists have found. Tau deposits are proteins that, together with beta-amyloid plaques…
Making mindfulness work at work
While there is no mindfulness pill, potion, bottle or lotion … you don't have to go to an ashram, wear crystals, or make the pilgrimage to a six-week silent retreat in Southern India to achieve the benefits associated with the 'M' word.
Earlier treatment better for bipolar patients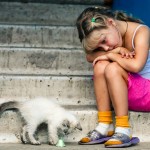 Patients with bipolar disorder are more likely to respond to lithium if the treatment is started early in the course of the condition, say researchers.
Exercise Can Change How You See The World
Exercise may leave people feeling less anxious because they perceive their environments as less threatening, a new study suggests.
Why depression should not be secret men's business
"Since 2003 I have come across a number of players who have suffered from depression both during and after their playing careers. It appears to be a problem that is getting worse both in professional sport and in the general community." An opinion piece by John Lang, former NRL coach.
AMSANT calls for action to avoid mental health service cut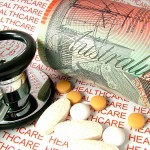 While there has been a lot of focus on the federal budget's potential impact on health services it is easy to forget that there are many health services facing immediate funding issues. AMSANT released the following press release.