Many Australians ignorant of anxiety disorders, says beyondblue, a mental health charity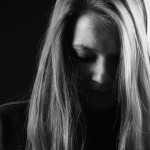 An alarming number of people think anxiety is a personality trait rather than a treatable mental health illness that is more common in Australia than depression.  Mental health charity beyondblue has relaunched its national anxiety campaign after its own analysis showed 40 per cent of people think anxiety is "just stress".
Suicide prevention app i-bobbly is saving lives, developers say 
The Australian developers of a mobile phone app designed to help youth at risk of suicide say the product is making a difference after a trial in Broome. Together with the Black Dog Institute, suicide prevention group Alive and Kicking Goals launched the i-bobbly app last year to a select group of over-18s in Broome. I-bobbly spokesman Mel Hoy said it was a self-help tool targeting a generation constantly on their phones or iPads.
Smokers 'more prone to depression'
Smokers are about 70 per cent more likely to suffer from depression and anxiety than ex-smokers and non-smokers, a study has suggested. Researchers said quitting smoking could help people combat anxiety and depression and improve mental health as they found that levels of anxiety and depression reported by long-term ex-smokers were indistinguishable from people who have never smoked and were much lower than current smokers.
Homelessness Creates Mental Health Issues In Children
As the population of homeless children in the U.S. reaches a record high, a new report reveals a quarter of them are in need of mental health services. The rough economy hasn't just been hard on adults—the number of homeless youth in the United States has reached an all-time high of 2.5 million.
Constantly Checking Your Phone Could Be A Sign Of Depression — Latest Study
A study conducted by researchers from the Baylo University in Waco, Texas found a link between the number of times a person checks his phone and his psychological state of mind. This research is of high importance because most people these days are addicted to their phones. 
Problem gambling tied to obsessive – compulsive behaviors
>
New research determines problem gambling and obsessive-compulsive behaviors are a product of similar genetic as well as behavioral links. Although physiological and behavioral similarities between problem gambling and substance abuse have long been noted, gambling's ties to obsessive-compulsive disorder has only recently been identified.
NDIS to help 60,000 people with a mental illness with $1.8 billion funding boost
Nearly 60,000 people with a severe mental illness will share an extra $1.3 billion in funding — the single biggest boost under the National Disability Insurance Scheme.  The states and the commonwealth currently spend $450 million a year on community mental health services.