Uncategorized

— 04 December 2012
Asperger's disorder has been removed from the major psychiatric manual, leaving patients worried it will make life even harder.
The Diagnostic and Statistical Manual, which psychiatrists use to diagnose mental illness in patients and the insurance industry often uses to decide what treatments to pay for, is being revised for the first time since 1994.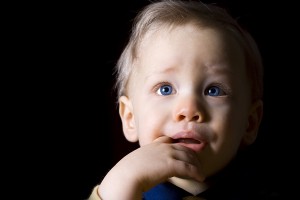 Asperger's, a disorder where people are often highly skilled but find social situations difficult, will be removed from the new edition released next year and folded into an umbrella diagnosis "autism spectrum disorder" which includes kids with severe autism.
But sufferers say they have struggled for years to raise awareness of Asperger's and the changes are going to leave the public confused.
"It's going to set the whole journey back," said Garry Burge, 40, who has Asperger's. "It's removing the label that assists people understand who they are."
"There have been advocates over the years who have tried to raise awareness of it from limited levels at the moment. To have [Asperger's] removed entirely is just going to make it more difficult."
Burge, a library worker, said the confusion would make it harder for people with the condition to find employment, which is already difficult.
A clinical specialist in autism and Asperger's, Dr Julie Peterson, said patients with the condition were concerned they might be subject to autistic stereotypes.
"Originally, many people got a picture of someone with autism from movies like Rainman and others that give you a particular stereotype.
"Once you start using those words, autism spectrum disorder, there's the concern from people with Asperger's they will be too."
Dr Vicki Gibbs, the manager of peak body Autism Spectrum Australia (ASA), said she could understand why people who identify with the term Aspeger's would feel confused and apprehensive about the changes.
But she said there was clinical logic behind the decision by the DSM authors. Researchers have not been able to find significant differences between high-function autism and Asperger's.
"We can't find meaningful differences in the research," she said.
"[The authors are] just saying if we can't find meaningful differences, we can't go on creating artificial differences."
Dr Gibbs said doctors would be more consistent in the way they classify types of autism under the new rules.
A recent peer-reviewed research paper by ASA found the proposed changes "may significantly reduce the numbers of individuals" diagnosed with autism disorders.
ASA figures say one in 100 Australians suffer from autism.
A spokesperson for Families Minister Jenny Macklin told The Australian changes to the manual would not automatically influence decisions made by Australian health professionals who used it.
As first appeared in the
Herald Sun
, 3 December 2012.
Share
About Author
(0) Readers Comments