Uncategorized

— 15 August 2014
Traumatised children who were held on an Australian Customs ship on the high seas for almost a month will wait two months to see counsellors on Nauru, a whistleblower working on the island nation says.
The detention centre worker has contacted Greens Senator Sarah Hanson-Young's office, saying they are particularly concerned about the children's mental health.
"The children are traumatised, shell-shocked, destroyed," the worker, who declined to be named, said.
The worker said that asylum seekers' waiting list to see a torture and trauma specialist was up to two months' long. They also said the families were being housed in an area of the detention centre that was previously empty because of "health and safety risks".
Many arrived barefoot, with some, including a two-year-old child, still without shoes to use what the whistleblower described as "filthy" toilet facilities and stony play areas.
Fairfax Media has been told that the asylum seekers are in several different compounds on Nauru.
Their lawyers are only in contact with some of the asylum seekers.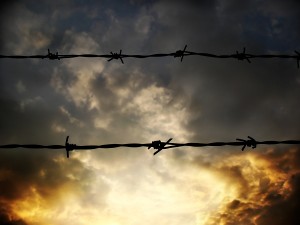 One lawyer, the Human Rights Law Centre's Daniel Webb, said the lawyers would try to speak to their clients and had "serious concerns for their wellbeing".
"They've spent a month locked in windowless rooms on a boat in the middle of the ocean… Now they're detained on a remote island in conditions the UNHCR has repeatedly assessed as inhumane. Every stage of this ordeal has been traumatic for them."
Senator Hanson-Young called for the Australian Human Rights Commission – which is undertaking an inquiry into children in immigration detention – to be granted access to Nauru.
"With a severe lack of psychiatric care on Nauru the damage that is being inflicted on these children is unthinkable and, I fear, irreversible. All of the children need to be brought off of Nauru immediately, before more harm is done."
A spokeswoman for Immigration Minister Scott Morrison declined to describe the conditions on Nauru.
"It would be inappropriate to leap ahead to any conclusions," she said. "At this point these reports are anonymous allegations."
The 157 asylum seekers – most of whom are reportedly Tamils from Sri Lanka – left the south Indian city of Pondicherry in June. They were intercepted by an Australian Customs vessel and held there for almost a month
One asylum seeker is challenging their detention at sea in the High Court. It became unclear whether the case could continue after the Abbott government brought the asylum seekers back to the mainland last month, when it decided it was not "practicable" to take them to India. They were later flown to Nauru.
High Court Justice Kenneth Hayne said on Thursday the question of whether the Australian government could legally hold people on a ship while organising to take them somewhere else had never been asked in a court of law in the world.
At a directions hearing in Melbourne, Justice Hayne said that a key issue in the case remained the extent of the federal government's executive power, or statutory power under the Maritime Powers Act.
"I observe it's a federal act, seeking to apply beyond Australian territorial waters and that it raises issues of a kind that I believe have not been the subject of legal determination in this country or perhaps elsewhere," Justice Hayne said.
He said this "may favour the early attention of this court to the legal question".
Justice Hayne said he could infer from both sides' arguments that the asylum seekers "could not lawfully be discharged from custody to the Republic of India".
The parties will take the next week to agree on a set of issues, and appear before the court again on August 21.
This article first appeared on 'Sydney Morning Herald' on 14 August 2014.

Share
About Author
(0) Readers Comments