Adults with first-episode psychosis who report childhood trauma tend to have poorer social functioning than those without such a history, a prospective study has shown.
The same study also reveals that adults who experienced interpersonal trauma in childhood tended to suffer the same issue in adulthood.
"This is a major concern for service delivery, given the importance of social relationships to quality of life for adults with psychosis and to engagement in services as a result of attachment styles," write Helen Stain (Durham University, UK) and co-authors in Schizophrenia Bulletin.
The researchers assessed 233 Norwegian adults with first-episode psychosis who were participating in the ongoing Early Treatment and Intervention in Psychosis-2 study. Their mean age w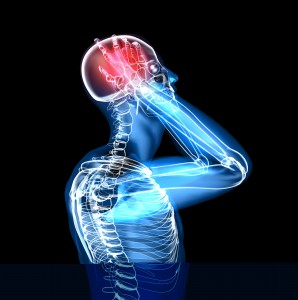 as 26.5 years and more than half reported having experienced trauma in either childhood (61%) or adulthood (63%).
Specifically, in childhood, 20.2% of participants had experienced interpersonal trauma relating to someone they were not close to, 18.0% by someone they were close to, 16.7% had experienced noninterpersonal trauma, and 9.0% had experienced other forms of trauma. In adulthood, these percentages were 21.5%, 17.6%, 12.9%, and 13.7%, respectively.
Interestingly, people who were free of childhood trauma were more likely to be free of adulthood trauma, and vice versa.
Also, adults who had experienced any type of childhood trauma had poorer social functioning in the premorbid phases of childhood, early adolescence, and late adolescence compared with those without childhood trauma.
This negative pattern persisted over time, such that adults who had experienced childhood trauma also had poorer academic functioning in adolescence and less satisfactory relationships in adulthood.
Multiple regression analysis revealed that childhood interpersonal trauma was a significant independent predictor of satisfaction with social and family relationships, as were age and depressive symptoms.
However, interpersonal trauma in adulthood did not predict satisfaction with relationships and did not modify the relationship between childhood trauma and relationships.
"As predicted, childhood trauma was associated with disruptions to social functioning, and this was evident from childhood on into adulthood," write Stain et al, who hypothesize that "interpersonal trauma in childhood may disrupt the attainment of social relationship skills and thus impair the ability to initiate and maintain satisfying relationships in adulthood."
This article first appeared on 'medwireNews' on 10 December 2013.
Share
About Author
(0) Readers Comments