Identifying post-traumatic stress disorder is much more complex than many people believe.
Post-traumatic stress disorder (PTSD) in Australia is often considered in the context of natural disasters such as floods and bushfires or cases of military personnel and victims of serious assault.
But clinical psychologist Richard Bryant, scientia professor at the school of psychology, University of NSW, says one of most common causes of PTSD in Australia is road accidents.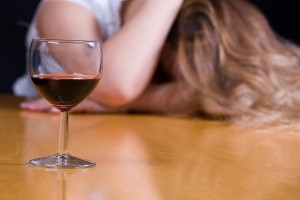 Transport injuries were the major cause of PTSD in 1000 hospitalised trauma patients in a recently published study by Professor Bryant designed to elucidate the factors associated with the 25% of PTSD cases having delayed onset.
The findings reveal the trajectory of PTSD is far more complex than first thought.
The results showed, while the rates of PTSD across the group were stable over time — at 8.5% at three months, 9.5% at 12 months and 6.8% at 24 months — about half the patients with subsyndromal or full PTSD at any assessment moved between these groups and the PTSD-free group throughout the two years.
Professor Bryant says this really highlights the dynamic fluctuating course of recovery that people have after a traumatic event.
"[This] obviously raises some problems in terms of intervention and identification because people are never staying the same," he says.
The study also showed around half of the patients with PTSD at three, 12 and 24 months had no PTSD at baseline.
Professor Bryant says the data show doctors can't be confident that patients who seem well at baseline won't go on to develop PTSD later on.
"All that leaves us in terms of management is making resources available, so we educate people that these problems will probably not exist but they may exist, and when they do, these are the things that you can do," he says.
The study showed, that in people who did not have PTSD at three months, PTSD severity in hospital, the presence of mild traumatic brain injury, days spent in hospital and the number of adverse life events after three months, were all predictive of severity at 24 months.
Professor Bryant says more severe injuries can cause PTSD but often it is not the most important factor.
"It's more personality factors and also the coping post-injury environment in terms of social support," he says.
"It's about ongoing monitoring, self-monitoring and health-seeking because that's the major problem we have with this population, is that most people will never go and get help." 
As first appeared on Medical Observer, 23 July 2013. Source: JAMA Psychiatry 2013; online 19 June
Share
About Author
(0) Readers Comments