Uncategorized

— 19 November 2012
There has been a "dramatic", near-doubling of antidepressant prescribing in Australia over the past decade, despite questions about their efficacy in mild to moderate depression, researchers say.
Meanwhile benzodiazepine use has remained stubbornly high in spite of warnings over their side effects, particularly the risk of addiction, a University of Sydney study found.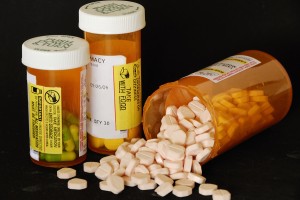 Overall psychotropic drug prescribing rose 58% between 2000 and 2011, according to the study, published last week in the Australian and New Zealand Journal of Psychiatry. It examined both PBS and non-subsidised dispensing data.
Senior author Iain McGregor, a professor of psychology, said the magnitude of the rise was surprising, even when taking into account the growing awareness and treatment of depression.
"Ironically, it's happened at a time when there are question marks over how efficacious [antidepressants] are in mild to moderate depression. I think a lot of people must be going on antidepressants as a matter of course," he said.
Antidepressants now make up two-thirds of all psychotropic drugs prescribed in Australia, with prescriptions rising 95% over the study period.
Anxiolytics and sedatives are the next most commonly prescribed, and remain stable in levels of prescribing. Antipsychotics are in fourth place overall but rising sharply: use of atypical agents tripled over the study period.
Dr Caroline Johnson, RACGP mental health spokeswoman, said the rise in antidepressant prescribing was "hardly surprising" given the increased emphasis on diagnosing and treating mental illness in general practice.
"It's a big reminder to us in general practice that we need to keep on fighting for the right for our patients to access talking therapy as well as medication," said Dr Johnson, a Melbourne GP.
She welcomed the fact that benzodiazepine use was not increasing, but said it would take time for it to drop away completely.
Professor Philip Mitchell, head of psychiatry at the University of NSW, said he was not concerned "yet" by the study's findings.
"The question is whether …it's reached the point of over-prescription. One suspects that we're getting close," he said.
The high demand for the Better Access scheme showed there was a clear awareness of, and demand for, non-pharmacological therapies, he said.
The steady rates of benzodiazepine prescribing likely represented the tail-end of a dramatic drop-off in prescribing since the late 70s, he added.
Australian and New Zealand Journal of Psychiatry 2012; online
As first appeared in Psychiatry Update, 15 November 2012
Share
About Author
(0) Readers Comments