People who are deemed creative or work in creative professions are more likely to suffer from psychiatric disorders and mental illness than any other person.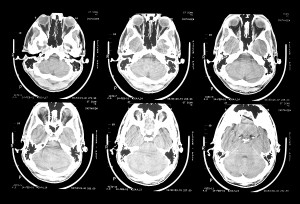 A study of more than a million people found writers had a higher risk of anxiety and bipolar disorders, schizophrenia, unipolar depression, and substance abuse, while dancers and photographers were more likely to have bipolar disorder.
The Swedish researchers also found writers were almost twice as likely to commit suicide than the general population.
Lead researcher, Dr Simon Kyaga, said the findings opened the way for certain disorders to be viewed as beneficial or desirable for certain occupations.
For example, the disordered thoughts associated with schizophrenia may lend themselves to projects which require focus, determination and ingenuity.
"If one takes the view that certain phenomena associated with the patient's illness are beneficial, it opens the way for a new approach to treatment," Dr Kyaga said.
"In that case, the doctor and patient must come to an agreement on what is to be treated, and at what cost.
Creative people were also more likely to have a close relative with a disorder, including anorexia and, to some extent, autism.
As first appeared in News.com.au: http://www.news.com.au/news/creativity-closely-linked-to-mental-illness/story-fnejlrpu-1226497917684#ixzz2A5Xx4AN0
Share
About Author
(0) Readers Comments