People with a disability are at greater risk of homelessness than the general population, particularly those with a mental illness.
A new report by researchers at the University of Adelaide, to be released today, found people with a disability need extra, targeted support to maintain stable housing, and those who have more than one disability, or have an intellectual disability or mental illness, are at even greater risk of homelessness.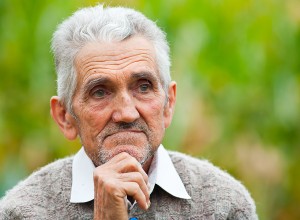 The study, funded by the federal government, used Household, Income and Labour Dynamics in Australia survey data to analyse homelessness among the disabled and also interviewed 30 people with a disability who were homeless, or had been homeless in the past.
"One of the key issues to emerge . . . was that persons with intellectual disabilities were likely to be over-represented amongst the homeless population," the report says.
"The quantitative analysis undertaken as part of this project and presented in this report provided similar conclusions: persons with a disability — and especially learning or intellectual impairment — were more at risk from precarious housing than any other group within the study."
Six of the participants acquired their disability at birth or in early childhood, but for most their disability occurred in adulthood — as a result of an accident, brain cancer or an act of violence.
The report concludes that different disabilities predispose individuals to different levels of homelessness risk. Different disability groups within Australia receive housing support, but some groups are especially disadvantaged. "These groups would benefit from additional, targeted support," the report argues.
"While we intentionally did not focus on mental illness in this study, it was nevertheless clear in both analytical phases of the research that this is a major risk factor for homelessness. While participants were intentionally selected following a selection criteria that their primary disability was not mental illness, a substantial number of participants (around half) were found to have a mental illness in addition to their principal disability."
The report found people with a disability find it difficult to obtain housing and for many this had a detrimental effect on their recovery and, for some, contributed to their ongoing health problems.
Homelessness Minister Brendan O'Connor said the participants' stories showed the need for government initiatives such as the National Disability Insurance Scheme and the $20 billion investment in housing affordability and homelessness services.
As first appeared in The Australian, 10 January 2013
Share
About Author
(0) Readers Comments