Uncategorized

— 17 October 2014
The State Government has defended prison treatment programs amid revelations female prisoners who participated in such programs were more likely to reoffend.
In a report tabled in State Parliament, Inspector of Custodial Services Neil Morgan found the Department of Corrective Services had implemented male treatment programs in female prisons.
The report stated almost 40 per cent of women at high risk of substance abuse who completed the programs between 2008 and 2010 reoffended, compared with 33 per cent of women who simply did nothing.
Male participants were less likely to reoffend.
"While the recidivism rates for women are generally lower than for men, the real question is whether the distinct needs of women are being met," Mr Morgan said.
"The answer is they are not.
"This report found that the Department's program interventions were not meeting the specific needs of women, particularly those at high risk of returning.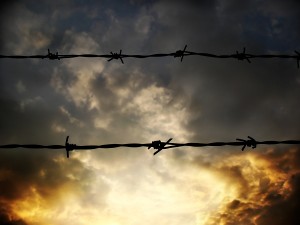 "Men deemed to be at high risk of substance use had a lower recidivism rate if they completed a treatment program while high risk women who had completed programs had a greatly increased rate of reoffending."
Programs a hindrance: Opposition
The Opposition said the findings showed the programs were hindering female prisoners rather than helping them.
But Corrective Services Minister Joe Francis said those who participated in treatment were already more likely to reoffend.
"Selection for courses is prioritised for those that are most at risk," he said.
"While they both might be high-risk, or medium risk, they select those that are most at risk."
Mr Francis said the figures were outdated and recidivism rates on the whole had declined.
But the report stated the Government could not take credit for the drop.
"The decline in female recidivism appears to be despite, rather than because of the interventions provided to women in prison," the report said.
Opposition corrective services spokesman Paul Papalia said the report showed the Government had effectively turned the state's prisons into "crime universities."
"This report shows the Government is making women offenders worse by giving them the programs they're delivering," he said.
"It's outrageous, it's inexcusable, and the government must immediately change programs, deliver programs specifically for women."
In a statement, Commissioner of Corrective Services James McMahon acknowledged the findings, but also noted they reflected the Department's situation "as it was two years ago".
He said the department recognised the circumstances that led to male and female prisoners offending were different, as were their respective treatment needs.
"The department is developing treatment options in the community for female offenders with drug or mental health problems, including services for Aboriginal women," he said.
"Corrective Services gives prisoners the opportunity to break the cycle of reoffending and become productive citizens upon release from prison.
"Rehabilitation is dependent on a prisoner's willingness and ability to change their behaviour," he said.
This article first appeared on 'ABC' on 16 October 2014.
Share
About Author
(0) Readers Comments