Uncategorized

— 29 October 2012
GPs prefer a "watchful waiting" approach to psychiatric diagnosis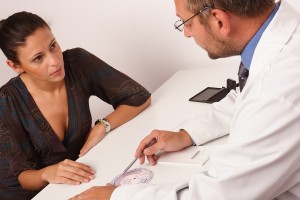 rather than rushing to give patients a label, an Australian study finds.
Writing in Australasian Psychiatry, researchers said GPs had often been told in the past they "could do better" when it came to diagnosing mental illness.
However, after running in-depth workshops, they concluded GPs simply took a different approach to mental illness, spending more time than psychiatrists ruling out other possibilities before giving patients a diagnosis.
"Avoidance of making a specific diagnosis may be misconstrued as GPs' failure to recognise common psychiatric conditions. However …not making a diagnosis does not equate to not recognising the problem and not managing it properly," said the researchers, from the University of Sydney's disciplines of general practice and psychiatry.
"The psychiatrist considers whether minimum criteria are sufficiently met to confer a given diagnosis, whereas it appears that GPs may make more intuitive diagnoses based on their sense of the patient and his or her individual problems."
The 38 GPs who took part in the workshops — which involved discussion of two case histories — did not find classification  systems such as DSM-IV and the International Classification of Diseases (ICD-10) useful, the researchers said.
They put this down to GPs' "concerns about stigma, doubts that symptoms can be meaningfully categorised and a preference for a problem-focused approach to management".
"GPs are aware … that many cases of psychological distress will be time-limited and settle spontaneously, or, alternatively, better  differentiate from normal over time.
"[They] are cautious that introducing [a psychiatric explanation] too early may damage rapport."
RACGP mental health spokesperson Dr Caroline Johnson said it was "very heartening" that GPs took a thoughtful approach to  diagnosis. However, the study did raise issues about what happened to patients at the more severe end of the spectrum.
"Will they miss out on care? That's one area that would be good to study," she said.
As first appeared in Psychiatry Update, 25 October 2012. Source: Australasian Psychiatry 2012; online.
Share
About Author
(0) Readers Comments