Uncategorized

— 23 November 2012
GPs have a vital role in curbing high rates of suicide among older men, according to a leading psychiatrist.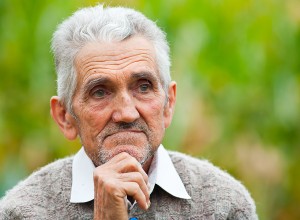 "Because GPs are seeing a large proportion of older people… they have a chance to intervene and they have the vital role in terms of where the opportunities are to prevent suicide in later life," said Dr Roderick McKay, chair of the Faculty of Psychiatry of Old Age at the Royal Australian and New Zealand College of Psychiatrists (RANZCP).
His comments come after the body of an 81-year-old man from Perth – a self-confessed "mercy killer" – was found on a beach. Media reports said police were not treating his death as suspicious. The man was due to be sentenced for killing his wife as part of a mercy suicide pact.
"Men over the age of 75 years have amongst the highest age-specific suicide rate in Australia, and yet there appears no effort to address this," Dr McKay said.
In an interview with MO he called on GPs to monitor older patients who have had suicidal tendencies, as older men and women were more likely to die on their first or second suicide attempt than younger individuals.
Patients who are moved into care homes should also be monitored, as rates of depression in this group leap from 10–15% to 35% after the move, Dr McKay said.
Other risk factors to watch out for included patients who have lost interest in life, or those who have received a diagnosis of a terminal illness.
Bereavement is also a significant risk factor, and while Dr McKay has said that grief is different to depression, GPs should consider asking their patients about their mental wellbeing following a death.
Those who may be depressed, whose health and safety aren't under immediate threat, should initially be referred to a non-pharmacological intervention, unless they have a history of depression that has improved after pharmacological treatment.
"I think GPs have a very difficult job… because the person often doesn't present demanding assistance, they are presenting with something else," Dr McKay said.
"If GPs are busy, often these things are missed, not for a lack of goodwill but because of the pressures that they work under."
As first appeared in Medical Observer, 22 November 2012
Share
About Author
(0) Readers Comments