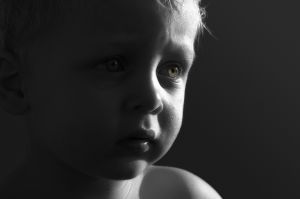 A TWO-year-old girl is admitted to the Women's and Children's Hospital, unable to walk. Concerned doctors soon realise it's because the toddler is high.
Left unattended while her father and his mates smoked methamphetamine, or ice, the little girl managed to get her hands on some of the insidious drug.
Her case was one of many detailed in the Nyland Royal Commission report, which lay bare the insidious grip drugs have on families across our state.
This week, The Advertiser revealed the number of parents subjected to drug and alcohol testing by the Child Protection Department has sky-rocketed since laws were strengthened a couple of years ago. More than 1000 parents a year are now facing tests, up from just 185 in 2013-14.
This is an encouraging move, but given the level of public concern about the spread of ice, one can't help but think there must be more than 1000 households where children are at risk because of substance abuse. And that we should be doing more about it.
It is rare to speak with advocates or concerned family members about a child protection case without drugs featuring.
Parents are being caught at schools dropping off their kids while high as kites.
The State Government is so concerned it has formed an anti-ice taskforce.
Still, it appears only a small percentage of parents suspected of putting their children at risk through substance abuse are being tested or treated.
Last financial year, there were more than 54,000 notifications of suspected child abuse or neglect recorded by the state's child protection agency.
These were filtered down to reports deemed serious enough to require further investigation (about 21,400), leading to about 5400 investigations and about 2300 eventual "substantiations", where abuse or neglect was proved.
There is a wide gap between these numbers and the number of parents facing tests.
In comparison, police officers conducted more than 50,700 drug driver tests in 2015-16, returning 5500-plus positive results.
On the roads, they're testing at random but putting in more resources than testing in homes, where there is a reasonable suspicion of drug use.
While the State Government will reveal, under questioning, how many tests are being conducted, it won't say how many parents are testing positive or what is being done about it.
The little girl admitted to hospital for ingesting her father's drugs had traces of methamphetamine in her tiny body at birth and there were six earlier reports to authorities about her parents' drug use.
The official response was to place the family on what is known as a "safety plan". However, these plans have been criticised as having little effect and being poorly enforced.
Ms Nyland noted that many safety plans "embraced unacceptable levels of risk to children" and were based on "excessive optimism" that parental behaviour would change. They were often used to "prematurely close cases" instead of further investigating or intervening.
Authorities have the power to apply to the courts for drug-testing orders — they should be using it more often.
Proposed changes would give the state's child protection chief the power to issue written directions, without the courts — this power should be approved and used to make the process swifter.
Enforcement must also be stricter. There are too many stories of parents simply skipping scheduled tests. In cases where people repeatedly test positive, something must change. A piece of paper urging them to draw on their willpower is not enough.
There are good non-government programs giving parents the tools to turn things around, but they could do with more funding. And there is a dire shortage of places at intensive and live-in treatment facilities which serious addicts need.
Some will argue that there isn't the money to fund more testing and treatment. However, if curbing ice use is such a priority for Government, surely the most important place to start is where it is putting children at risk.
For help, phone the Alcohol and Drug Information Service on 1300 131 340
This peice by Lauren Novak was first published on 'The Advertisor' March 21, 2017.
Share
About Author
(0) Readers Comments