Just over four months ago, Ryan Daniels (not his real name) made a life-changing decision. He started practising meditation.
"I'd upped my game and was exercising more and eating better," says the 40-year-old executive for a not-for-profit organisation. "But I realised despite doing everything right I still wasn't coping well. Nothing dreadful, but things kept getting on top of me, especially at work.
"Now I meditate every day. I describe it like brushing my teeth. I get up in the morning and do it; I can't start my day without it."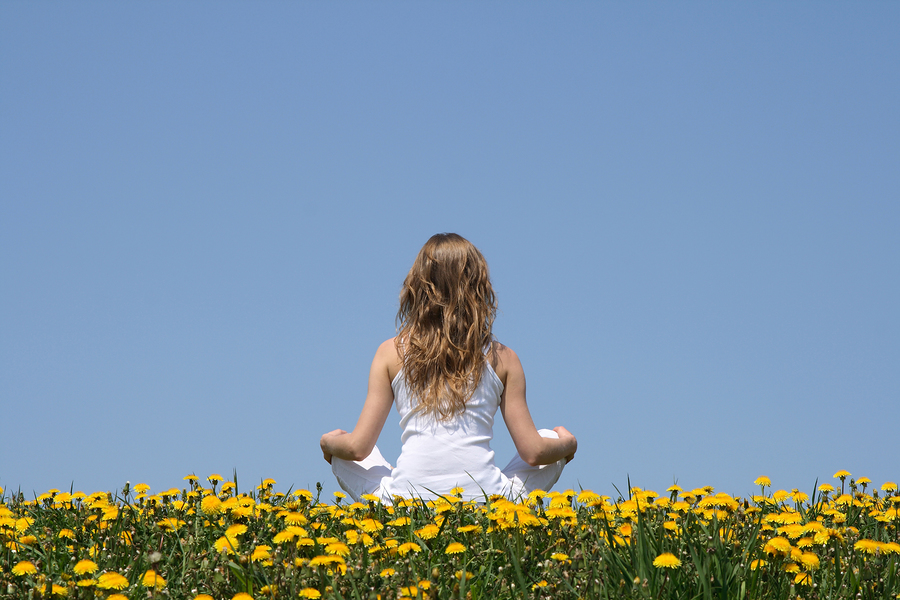 Simone Pedersen feels the same way. The business owner took up meditation when she came home drained and exhausted after five years running a large specialist retailer in Hong Kong.
"It was a fantastic time professionally, but intense. When I came back, I realised I needed to learn to manage stress," she says.
"But I was nervous about doing it with a bunch of people who wanted to opt out of life or were a bit airy-fairy. I wanted to do it with like-minded people who worked hard and played hard, and were interested in regaining some balance in their lives."
Five years on, meditation is an integral part of Pedersen's life. So much so, she meditated during contractions when her first child, Ava, was born two months ago in a 2 1/2-hour, drug-free labour.
"Ava is a very calm baby," she says. Pedersen, who juggles Ava with running her business, Red Scout, a training company for those working in the cosmetics and fragrance trade, is calm too.
Meditation is in. Whether it's the mantras of TM or the mindfulness of Buddhism, meditation is suddenly part of the zeitgeist. A decade after yoga shed its batik pants and sandlewood oil image, meditation is doing the same. Even Gen-Ys, who grew up tech-savvy and surrounded by a wall of opinion, information, stimulation and sound, are choosing meditation, a practice that has such a weight of positive scientific research behind it that US insurance companies view it like the discovery of a new drug.
Brief daily practice can function as prevention, treatment and even cure for many things including stress, pain, depression, backache, colds, weight loss, insomnia, arthritis, eczema, loneliness, anxiety: the list goes on. Most recently, academics at the University of California observed its role in slowing the ageing process.
Rupert Murdoch is a recent convert, turned on by the David Lynch Foundation, which has numerous celebrity and mega-rich flag-wavers, including Russell Brand, Gwyneth Paltrow and dozens of Wall Street, Fortune 500 and ASX 200 chief executives.
The foundation also takes the practice to prisoners, deprived kids and veterans with post-traumatic stress disorder – they don't pay, but everyone else does.
Meanwhile, actors Emma Watson and Paltrow are fans of Andy Puddicombe and his Headspace system (getsomeheadspace.com). The popular technology, entertainment and design talker has demystified an ancient practice with the chummy language of an innocent smoothie.
Scientific proof comes from "our brainy science friends", and products include the Headspace diet. The website promises meditation for modern living: "No chanting, no sitting cross-legged, no incense and definitely no gurus," goes the blurb. "The world's first gym membership for the mind – a way of treating your head right."
Ironically, technology is trying to cure the ills it has to some extent caused. Apps include Buddhify, Stress Doctor, Smiling Mind and Arianna Huffington's GPS for the Soul.
Sara Weber, of the contemplative studies project at New York University, notes the meditation boom has had a knock-on effect on religions. "Religious groups are choosing to emphasise their contemplative practices now and meditation and mindfulness are forms of that," she says.
For non-believers, it is the perfect antidote to secular emptiness. Daniels says he was born a Catholic and is probably "broadly a Christian", but he's not hugely spiritual so anything with a belief system would turn him off. However, "TM is more technique than belief system".
Christos Tolera, a British pop star turned artist, took up TM because of Lynch. "I'm a pragmatist and an atheist. I had my hugging-tree moments when I tried to find a metaphysical attachment. I tried, but God, I realised, was all in the mind."
The effects of TM, he says, "were profound". He is under no illusion that it makes saints of anyone, however. "If you're a f. . kwit, you're a f. . kwit, and meditation won't change that," he says, describing a friend who meditated in the Buddhist style on love and compassion, but remained selfish. "My mate got a lot out of it, but it was all about him."
Pedersen laughs when she hears the story. "That's so true," she says. "I go to these Monday evening group sessions. It's full of all these A-type personalities. They are really interesting and dynamic people. But meditation doesn't change your personality, just the way you deal with things."
Despite that, Pedersen says, it's not something you boast about, unlike running marathons or riding $5000 titanium bicycles.
Will the mainstream be converted? Beth Eager, a teacher of TM at the Maharishi Vedic Centre in Sydney, says interest in meditation is at an all-time high, with enrolments in "how-to" courses doubling over the past two years. The reasons are simple, she says. There are immediate gains to be made from meditating for just 20 minutes, twice a day.
"More than 600 studies – conducted in over 30 countries at 210 independent research institutes including Harvard, Stanford and UCLA – validate its beneficial effects," Eager says.
For Daniels, he found better sleep came within the first week or two of regular practice. He found he had more energy and he was less tired. Then, a month ago, he found the ground had shifted.
"I suddenly realised I was thinking very clearly and feel really creative. Stuff that would have caused me problems just a few months ago, I'm a lot more confident about tackling. and I'm a lot more organised. I don't stick my head in the sand and hope it will go away anymore."
Pedersen says the practice is not so much a means to an end, but part of the journey. "I can meditate while I'm breastfeeding. I can do it on the bus, on the way home from work. I can do it almost anywhere.
"And I can transcend. Even if it is for the briefest moment, transcending is the most surreal, extraordinary experience. It's almost like going in to a space of nothingness and it's the clearest, most energising space that I know. You have no thought, no sensation, just weightlessness and a feeling of quiet and composure."
The perfect antidote for the modern condition.
Famous meditators
● Rupert Murdoch, media owner
● Ellen DeGeneres, TV host
● Clint Eastwood, actor/director
● Ben Harper, singer/songwriter
● George Harrison, ex-Beatle
● Hugh Jackman, actor
● Deborah Lee Furness, actor
● Brett Kirk, former Sydney Swan
● Russell Simmons, entrepreneur
● Naomi Watts, actress
● Judith Lucy, comedian
This article first appeared on 'The Australian' on 9 December 2013.
Share
About Author
(0) Readers Comments