ANXIETY in our kids has reached crisis levels, with school counsellors and psychologists reporting kids as young as five self-harming and feeling immense pressure to keep up with their peers at school.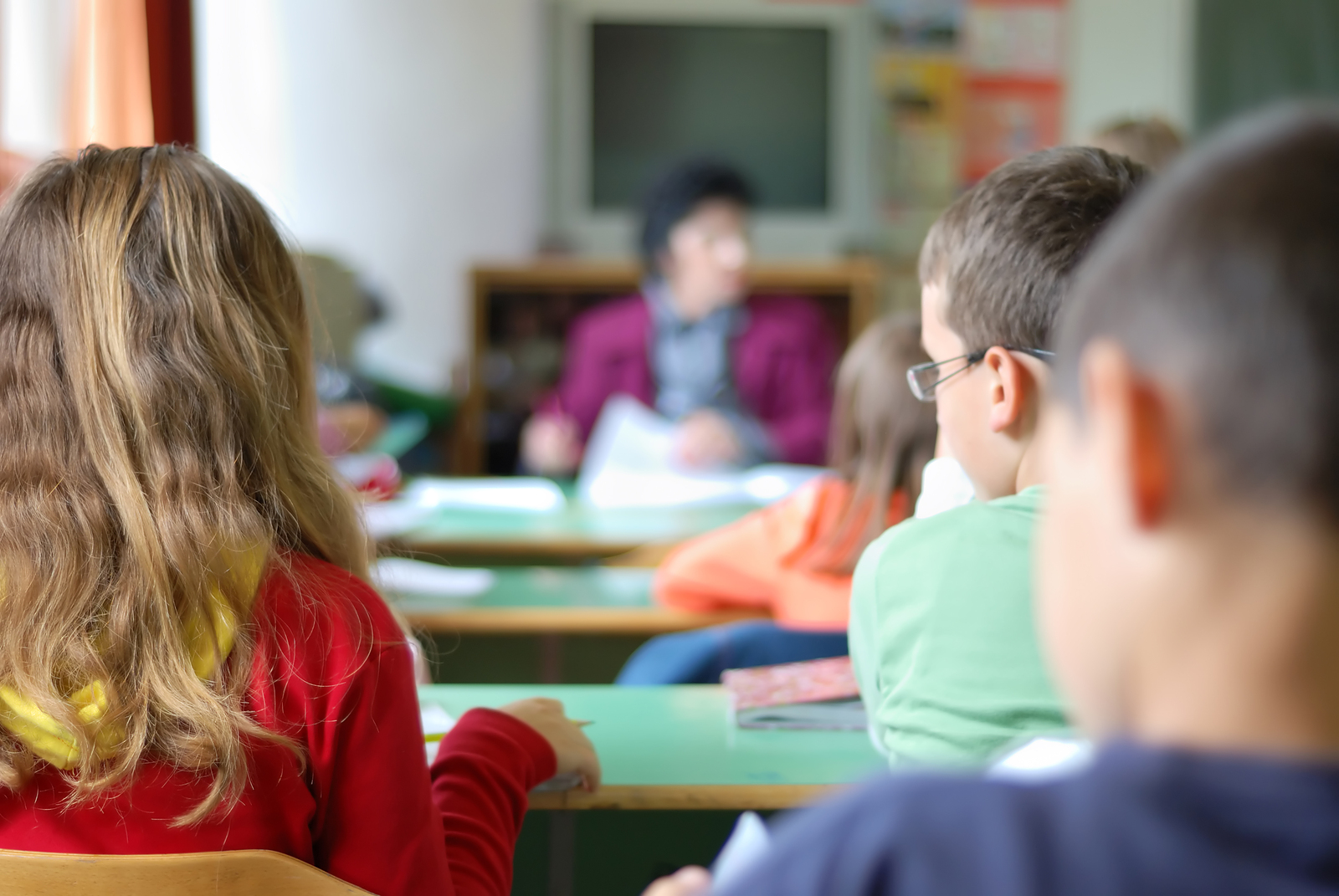 A national investigation into the state of our kids' mental health has revealed children are overwhelmingly feeling anxious and are unable to cope.
And the introduction of NAPLAN testing in Year 3 is resulting in greater anxiety-related referrals to psychologists in that age group according to a national survey of 160,000 children.
School counsellors have told News Corp Australia they have seen a doubling of their workload over the past five years and many kids are resorting to physical manifestations of their emotions.
In one case an eight-year-old boy had to be continuously restrained by his teacher to prevent him from jumping out a two-storey window at school.
In another case a five-year-old was biting herself as a result of anxiety over a shared parenting arrangement.
A six-year-old girl presented to a school counsellor after banging her head against a wall in a classroom and scratching her arms.
Even Kids Helpline counsellors are saying they have seen a 60 per cent increase in the number of young kids calling the service to seek help over anxiety and mental health issues.
In the past six months Kids Helpline says it has received 48 contacts from children aged six to eight-years-old, which is up from just 30 contacts over the same period two years ago.
Louise Davis, clinical practitioner with Kids Helpline and Parentline, said of those 48 contacts 89 per cent talked about issues of anxiety and depression.
"That is really quite a high and concerning number compared to previous periods."
Ms Davis said there were a variety of issues influencing kids' anxiety but that pressure at school, and in particular homework, was also a big factor.
And alarmingly a proportion of the calls also included discussion about committing acts of self-harm.
"Very young children often don't know how to express their feelings and so their only way to regain some sense of control is to act out physically," Ms Davis said.
Rose Cantali a child psychologist with PsychMatters and a school counsellor said her workload and that of many of her colleagues had more than doubled in the past two years.
"Previously I might have only received maybe one or two referrals a week, now it is four or five," Dr Cantali said.
"It is a huge increase and really is seriously concerning.
"It's more work for school counsellors but the teachers are also finding it difficult to cope with the onset of mental health issues in their students."
Ms Cantali said self-harm was also increasing among young children.
"There are a lot more children self-harming or threatening to self-harm."
Andrew Fuller, a clinical psychologist and family therapist who trains school counsellors, said addressing anxiety in our children needed to be a "national priority" and cases were increasing dramatically.
"If want to maximise human potential in this country then we need to look at how we can ensure our future generations maintain a resilient mindset and aren't anxious," he said.
According to Dr Fuller's Resilient Mindset research anxiety peaks in Year 12 with 53 per cent of students in that schooling year reporting clinical levels of anxiety.
But children in Year 3 and 4 are also reporting concerning levels of anxiety with 27 per cent of that cohort suffering anxiety and mental health issues.
"Essentially kids are often more anxious in Years 3 and 4 than they are in Years 5 and 6 because of the sudden increased pressures surrounding performance in that age group," Dr Fuller said.
"It's around that time that schools are bringing in NAPLAN testing and children suddenly have an awareness of their ranking.
"It becomes a real issue for young people and their level of anxiety definitely goes up."
ISSUE IS SKYROCKETING
Former Australian of The Year Patrick McGorry who runs youth mental health services said anxiety in kids was skyrocketing.
He said while he hadn't personally seen self harm in very young children it was often an "addictive" coping mechanism for teens because the physical pain distracted them from their emotional issues.
"Self-harm tends to occur from early to middle adolescents, but we know if people at risk of that behaviour seek help early on they are less likely to resort to self-harm," Professor McGorry said.
Justin Kenardy, professor of clinical psychology at the University of Queensland, said there was more awareness about anxiety in kids and many kids were self-reporting rather than continuing to suffer in silence.
"I think that demands for kids to perform at school have been increasing and that definitely plays a part," he said.
Federal Health Minister Greg Hunt said mental health was a significant priority for the federal government and he was working on a new program that would assist people who work with children and their families, to identify and support children at risk.
"I'm acutely aware that even our youngest Australians can be personally affected by mental health problems and they can also be impacted by the mental health problems facing people around them," said Mr Hunt.
"I was the child of a mother with bipolar. I have lived this experience myself.
"Mental health is a deep personal passion and is one of the four pillars of our long—term national health plan."
Education Minister Simon Birmingham said anxiety in kids at schools was a state responsibility.
"States and territories, as managers of our schools, should be using the record and growing schools funding the Turnbull Government is providing them to ensure the protection and care of all students," said Senator Birmingham.
'NO ONE HAS DONE THIS BEFORE'
A SYDNEY pre-school will screen children for anxiety and mental health issues in an Australia-first plan by a leading child psychologist.
Rose Cantali, director of PsychMatters, has developed a simple questionnaire to help early childhood educators identify those children at risk of anxiety or longer term mental health issues.
Dr Cantali said it was vitally important to identify anxiety issues in kids early on to prevent longer-term mental health problems.
She said mental health issues could be picked up in children as young as three and with the right support they could learn to overcome anxiety or depression.
"Identifying connectedness in early childhood is crucial in targeting those children who are likely to develop mental health issues at school," Dr Cantali said.
"Early intervention can provide educators and parents with information to better support children and reduce mental health issues that can have a detrimental effect on their future mental and physical well being."
Dr Cantali said her preschool mental health project would consist of a piloting 50-point observation questionnaire to be implemented in the Aurora Early Learning Centre in Sydney's Blacktown
A total of 60 children in preschool aged between 3.5 to five-years-old would be observed to identify behaviour that may be linked to anxiety or mental health issues.
This includes a child's ability to communicate with their teachers and other children their age, general happiness and mood, physical development and attention span.
If a child meets 10 of the 50 points on the questionnaire they are deemed to be at risk of anxiety or mental health issues.
"No one else has done this before and I think it is vitally important because of the increase we are seeing in anxiety issues in primary school children," Dr Cantali said.
Dr Cantali said if successful she hoped to distribute the questionnaire nationally,
Dalal Lim, a trained speech pathologist and the director of the Aurora Early Learning Centre said mental health issues were happening "earlier and earlier" in children.
She said there were a variety of reasons for anxiety issues in children, however academic and peer pressure was a significant factor.
"We've had people asking us to teach their three-year-old arithmetic and how to read and children definitely feel that pressure," Ms Lim said.
She said their hope with the questionnaire was that it could help give the kids a shot at an anxious-free transition to primary school.
"Our hope is we can intervene earlier. There is lots of research around early intervention and when we are intervening at this level rather than at primary school it helps a lot," Ms Lim said.
"We've had lots of positive feedback from the parents around this study."
This piece by Lanai Scarr was originally published on 'The Daily Telegraph' March 4, 2017.
Share
About Author
(0) Readers Comments