AUSTRALIA'S failure to help young people with a mental illness is costing the country a staggering $6.2 billion a year in health, welfare, business and prison costs. Half the young people with a mental illness are unemployed and many are stuck in the prison system because 70 per cent of them don't get help from mental health services. A major new report by accounting and consultancy firm Ernst and Young finds better mental health services and early intervention could produce big savings for taxpayers as well as improve the lives of people with a mental illness. However, the government would need to double the number of people getting early intervention to reap the benefits. The unemployment rate for young people with a mental illness is over 50 per cent and taxpayers are spending $1.2 billion a year on unemployment and disability benefits for this group. The health care of young people with a mental illness is costing nearly $1.3 billion a year, Ernst and Young found. Sick leave to cope with mental illness is costing employers $631 million and young people are losing $718 million a year in income as a result of their illness. Without proper help many young people with a mental illness become embroiled with the justice system and prison costs for these people amount to over $247 million a year.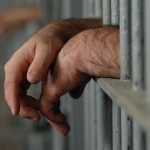 Online youth mental health service ReachOut which funded the study says improving mental health services for the young would dramatically lift national productivity as well as improve the health of patients. "If they do get this right there is a very significant financial benefit for government," said ReachOut chief executive Jonathan Nicholas. The mental health sector is putting pressure on the government to release an independent review of mental health services it commissioned and received in November last year. This report is set to form the basis of any government policy on mental health. ReachOut says the government could rapidly expand access to mental health care if it used online services and better integrated them into the traditional health system supports. "First offer people the lowest cost evidence based online self care," Mr Nicholas said. Services like BeyondBlue, Moodgym and others have online tools for specific mental health problems. If this was not enough people with a mental illness could access online counselling and progressively move up to more serious levels of care if needed, he said.
This article first appeared Perth Now, 22 February 2015.
Share
About Author
(0) Readers Comments