Uncategorized

— 12 October 2012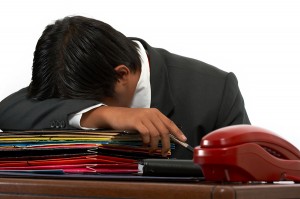 Stigma continues to surround mental illness especially when it comes to getting a job. Australia's unemployment rate at one of its lowest levels, however many individuals living with a mental illness continue to find it difficult to get a job.
Benefits of work stretch far beyond the receipt of a pay packet- a job provides a critical sense of self-worth, self-esteem and social identity. Indeed for those suffering from mental illness employment can be part of the recovery back to good health.
The House of Representatives Standing Committee on Education and Employment recently delivered their report "Work Wanted" to the Federal Parliament. The resounding message in the report from those with a mental illness is that they want to work but cannot seem to get a break.
Whether it is from employers, colleagues, clinicians, families, members of the wider community or the individual themselves, sufferers of mental illness are often confronted with unfounded assumptions and myths about mental ill health.
While those with a mental illness face a number of barriers to employment, stigma about mental illness continues be a hurdle that can be difficult to surpass.
There would seem to be a perception by some employers and co-workers in particular that people with mental illness are less predictable, less capable or in some cases even dangerous.
For some well-intentioned clinicians and family members stigma might manifest itself instead in the setting of low expectations and the view that work would generate stress and perhaps exacerbate the mental illness.
While organisations such as Beyond Blue have done a great job to reduce the stigma around mental illness, stigma remains- particularly when it comes to employing people with mental ill health and particularly for complex or less common conditions like bipolar disorder and psychosis.
Despite this persistent stigma, there are employers out there who are having positive experiences of employing someone with a mental illness. Yes employers do need to be more flexible, just as an employer needs to be if they are employing a person with a physical disability.
Modifications may need to be made to workplaces such as appropriate rostering or training for co-workers. However evidence suggests that if employers make these modifications the result is similar to where employees with physical disability are accommodated – a productive and capable worker.
People can suffer mental illness at different times in their life. For many it strikes during adolescence, disrupting schooling and other training opportunities. This can be a significant barrier for many in getting employment. It is important that our nation's educational and training institutions accommodate those with a mental illness so that they can get the skills they need to be employable.
For others, mental illness may strike later in life. Here, individuals may have extensive training and work experience but when they become mentally unwell this may be overlooked because of stigma. Employers should not discount the skills this group of individuals has already acquired- skills which will no doubt help to make them extremely valuable employees.
One in five people will suffer a mental illness at some point in their life time. It is time to begin a national conversation about how best we can ensure that people with mental illness who want to study or work are given a chance to do so.
Ensuring our workplaces and educational institutions are accepting and accommodating, and that support is available will mean that those who want to work can work. Employment is not an outcome of recovery from mental illness but a central part of the recovery process.
The benefits of employing people with mental illness, however, are not just felt by these individuals themselves but also by the employers who give them a chance and by the nation as a whole as a result of increased productivity.
As first appeared in www.thepunch.com.au, 4 October 2012
Share
About Author
(0) Readers Comments