Uncategorized

— 19 December 2012
A mother's anguished account of her experience raising a mentally ill teenage son has been both praised and panned following the Newtown school massacre, with some critics questioning her fitness to be a parent after comparing her own child to a mass murderer.
Liza Long penned her brutally raw blog post, Thinking the Unthinkable, on the day of the Connecticut school shooting and it quickly went viral, setting off an international debate about mental illness.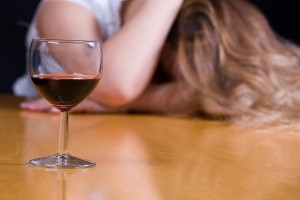 "She is comparing her child to mass murderers. In public. Under her own name. On the Internet. For the world to see. Her 13-year-old son."
In her blog, the mother-of-four from Boise in the US writes of her experiences raising her brilliant but violent son "Michael", who she says "terrifies me". While Long uses a pseudonym for her son in the post, she also includes a photograph of him on her blog, The Anarchist Soccer Mom, and her own identity is not disguised.
Long describes her son's violent episodes, including one incident when he flew into a murderous rage and threatened to kill her with a knife, alongside more tender moments when he is her "calm, sweet boy".
"I am sharing this story because I am Adam Lanza's mother. I am Dylan Klebold's and Eric Harris's mother…" Long writes.
"In the wake of another horrific national tragedy, it's easy to talk about guns. But it's time to talk about mental illness."
Long's words struck a nerve in the community and sparked a remarkable online outpouring of sympathy in the day after it was published.
But those sentiments quickly turned sour, with some questioning her fitness to be a mother.
Another blogger, Sarah Kendzior, took Long to task for publicly discussing her son's problems and "promoting him as a future mass murderer".
Kendzior examined Long's previous blog posts, which she describes as "vindictive and cruel".
In one post, Long describes wanting to "throttle" her children or call her son's parole officer and "let the state take care of you", Kendzior said.
"Her child's privacy and reputation have been irrevocably damaged," wrote Kendzior.
"If he gets the help he needs, he will still have his mother's cruel words following him online for the rest of his life."
Another writer, Rachel Cohen-Rottenberg, criticised Long in a post on her Disability and Representation blog entitled: "No, you are not Adam Lanza's Mother".
But prominent psychiatrist and the executive director of Sydney University's Brain and Mind Research Institute, Ian Hickie, said it was wrong to admonish the boy's mother and said he felt compassion for her situation.
"I don't think we can be too critical of her," Professor Hickie said.
"It's so impossible sometimes to live in this situation so the last thing I would do is criticise her. I certainly understand what she faces with her son."
Instead, the blog post should lead to a discussion about the difficulties families faced in accessing services for their children with mental illness and getting appropriate support, Professor Hickie said.
"There is a great dilemma here between reinforcing something generally not true – that people with mental illness are of great danger to the wider community – while also emphasising the danger around young people in early phases of major illnesses who struggle to access care while there is also little support for their families struggling with these issues.
"Unless we're realistic about the situation of families in these circumstances, we will never get to the heart of the issue, which is a need for better services."
The chief executive of mental health carers organisation ARAFMI NSW, Jonathan Harms, said people with a mental illness were generally more likely to be victims of harm than to commit it.
"But if someone is not receiving treatment or the level of care they need then they are more likely to be perpetrators of violence than other members of the community," Mr Harms said.
"I would say the blog post from this mother was a cry for help because if you see someone you are caring for who is mentally ill who is unwell and detached with psychotic elements to their illness, you are right to be concerned [about harm]."
Untreated, mentally unwell people often harmed themselves first but when other people were targeted, the person most likely to get hurt was their carer, he said.
"So that usually means a female relative, their mother, they're usually the one in that carers role. So you can understand this mother's anxiety."
Adam Lanza first killed his mother before committing the mass shooting.
"That's a classic case," Mr Harms said.
"It's very similar to the findings of the Tracking Tragedy report released in NSW a couple of years ago looking at homicides and suicides relating to people known to mental health services and the people most likely to be hurt are carers and female relatives, generally because they were not able to get the right care."
Long and Kendzior later released a joint statement saying they never expected their blogs to go viral, and calling for a "respectful national conversation on mental health".
"Our nation has suffered enough in the aftermath of Newtown. We are not interested in being part of a 'mommy war'. We are interested in opening a serious conversation on what can be done for families in need. Let's work together and make our country better," their statement said.
Professor Hickie was in Washington when Adam Lanza committed the massacre and said it was the first time in the aftermath of such a tragedy that there had been a serious discussion about mental illness in young people rather than just debate about gun control.
"A great majority of these tragedies have involved young people with mental illness who have not received even the bare minimum of psychiatric care.
"It's not surprising many families live with a situation of great uncertainty and it's very difficult for parents and other to live with."
As first appeared in The Age, 18 December 2012.
Readers seeking support and information about suicide prevention can contact Lifeline on 13 11 14.
Share
About Author
(0) Readers Comments