SANE Australia has released a practical and easy-to-understand resource that helps people working in mental health to support a person who may be at risk of taking their own life.
Supporting people who are experiencing suicidal thoughts and behaviours can be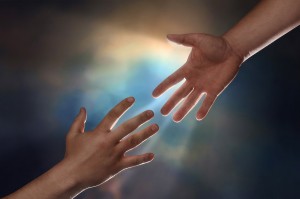 a challenging and daunting task,' explains Charmaine Smith, Acting CEO of SANE Australia. 'The Suicide Prevention and Recovery Guide aims to inform a range of mental health workers about different ways to address the issue of suicide with their clients.'
According to Ms Smith, preventing suicide is a core function of what mental health services do, and although not everyone with mental illness will experience suicidal thoughts and behaviours, people with schizophrenia, borderline personality disorder and mood disorders such as depression and bipolar have a higher risk of suicide than others in the community.
'This guide encourages people working in mental health, in both community and hospital settings, to consider a holistic approach toward the person they are caring for, including them in decision making and encouraging individual responsibility.
'It's sometimes worthwhile taking a step back and reflecting on how we go about our work,' Ms Smith explains. 'This is particularly important in a field where there is no standard, Australiawide suicide prevention training for the mental health sector.'
Ms Smith says this means not all people working in mental health have the skills and confidence to address suicide effectively, if needed.
The Suicide Prevention and Recovery Guide focuses on how to talk to people about suicide in
a way that empowers them. It focuses on:
• building a meaningful relationship with clients;
• the type of language to use around suicide and mental illness;
• ways to help people feel more included;
• the importance of workers' self-care and further training;
• how workers in both community and hospital settings have a role to play in suicide prevention and
• successful programs that are being used by mental health services.
——————-
The Suicide Prevention and Recovery Guide was funded by the Department of Health and
Ageing. The resource will be distributed to mental health services around Australia and an
online version of the resource will be available later in 2013.
Visit www.sane.org/projects/suicide-prevention for more information.
As appears in a Media Release by Sane Australia on 26 July 2013
Share
About Author
(0) Readers Comments