Almost one in 10 Australians accessed mental health services in 2010–11, according to a report released today by the Australian Institute of Health and Welfare to coincide with World Mental Health Day.
The report, Mental Health Services in Australia – in Brief 2013, also estimates that 45% of Australians aged between 16 and 85 will experience a mental health-related disorder in their lifetime, while 20% will experience symptoms of a mental health disorder each year.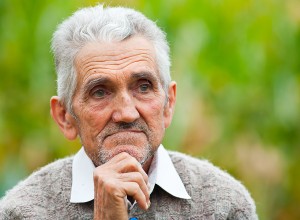 Almost $6.9 billion was spent in 2010–11 on mental health-related services such as GP consultations, hospital outpatient centres, residential aged care facilities and community mental health services.
"Spending on mental health services increased by almost 6% per Australian per year over the five years to 2010–11," AIHW spokeswoman Dr Pamela Kinnear said.
Dr Kinnear added that 80% of all mental health-related emergency department presentations had been classed as urgent, while the overall number of mental health presentations at EDs had risen by 3% compared to the previous year.
Meanwhile, Health Minister Peter Dutton announced he had requested the National Mental Health Commission carry out a "thorough review of all existing services, state and federal and non-government, to assess how well and efficiently they are helping their clients".
"The review aims to ensure services are being properly targeted, that services are not being duplicated and that programs are not being unnecessarily burdened by red tape," he said.
"As part of this process, we will seek to identify gaps in both mental health research and workforce development and training. We will also consider the particular challenges of providing services in rural, regional and remote Australia."
Mr Dutton also committed to funding a range of initiatives, including $5 million for the development of a new comprehensive e-mental health platform to make it easier for young people to access advice and support 24 hours a day and $200 million over five years to fund further research into potential cures and preventive measures for dementia.
"The review by the Mental Health Commission is the first step in establishing how we should be funding mental health programs into the future so that people can have better access to the treatments and services they need as they struggle with mental illness," Mr Dutton said.
This article first appeared on Medical Observer on 10 October, 2013.
Share
About Author
(0) Readers Comments