Mindfulness techniques have gone mainstream and the GPs who practise them are not only helping their patients, they're gaining benefits themselves.
In 2005 Dr Tim Wittick took a course in mindfulness meditation as an undergraduate medical student at Monash University in Melbourne. He was able to put the techniques he learned to good use when they helped him keep calm and successfully complete his final exams.
"It gave me the skills to deal with stressful situations in my personal life, to keep things in perspective, keep a clear mind and focus," he says.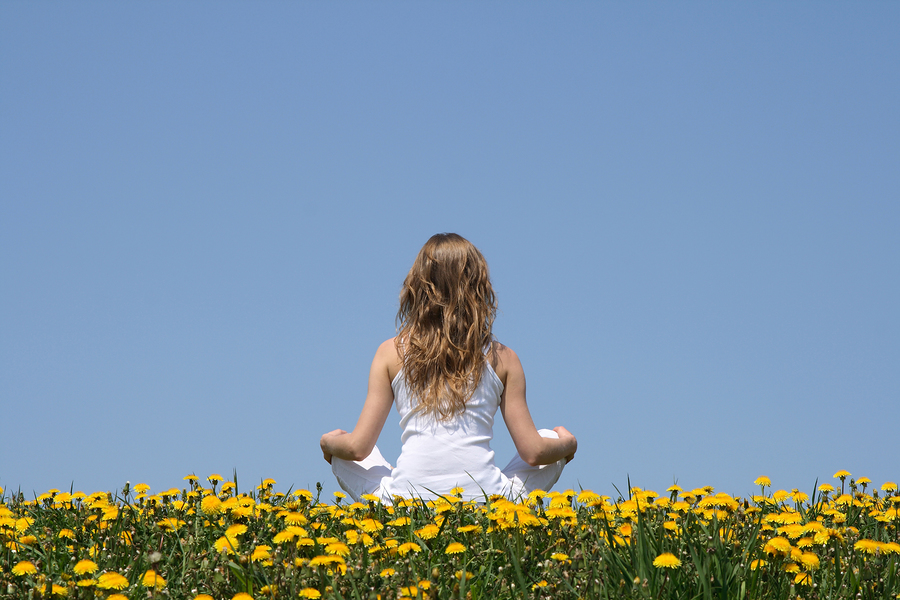 But the benefits didn't stop at exams and he also found mindfulness flowed into his consultations.
While still in training he worked in general practice for a year at Bairnsdale, 3.5 hours' drive east of Melbourne. There he successfully taught his depressed and anxious patients mindfulness techniques to help them cope with their symptoms.
Now on hospital rotations, he continues to call on his mindfulness training to deal with the life-and-death events he faces routinely. He has taken follow-up courses and has even gone on mindfulness retreats.
Dr Wittick is not alone. Across Australia more than 3000 health practitioners have been trained in mindfulness, the majority at Monash University medical school, where the training has been part of the core curriculum since 2002.
GP Dr Craig Hassed, senior lecturer and deputy head of general practice at Monash University, started the medical school mindfulness teaching program.
He says mindfulness training is first of all about self-care, enabling GPs to manage stress in their own lives more effectively, as well as assisting their patients.
Rooted in 4000-year-old Buddhist meditation and yoga practices, the techniques focus on the idea of 'existing in the moment', going beyond thinking and paying attention to the sound of breathing in which practitioners monitor incoming thoughts and feelings and accept them without reacting.
Mindfulness helps the participant develop a willingness to experience painful emotions and/or physical pain without running away from them.
Through the mindfulness training, practitioners build capacity and courage to allow distressing moods, thoughts and sensations to come and go, without fighting them.
They then view these thoughts and feelings from an altogether different perspective and are able to deal with the suffering they are experiencing in a more rational way.
In a 2006 study, Dr Hassed demonstrated the effectiveness of his therapy in a trial of 148 medical students. After learning mindfulness over six weeks, he found "improved student wellbeing was noted in all measures and reached statistical significance for depression… and the psychological domain".
Equipped with this training, GPs can adapt mindfulness in their one-on-one patient consultations.
"Through sessions over a number of weeks with a patient, they can train them to deal with moderate depression or anxiety and cope with pain in other illnesses," he says.
Dr Hassed says mindfulness can help patients physiologically by preventing a stress response when they are imagining the future.
This stress response places an allostatic load on the system, potentially causing metabolic syndrome, atrophy of neurons leading to immune disregulation, or osteoporosis because of high cortisol.
It can also lead to hypotrophy of the amygdala (the fear and anxiety cortex) and also accelerate telomere shortening.
The practice of mindfulness enables people to reverse all these stress responses within weeks or months, depending on their severity, he says.
In addition, if the painful experience – whether physical or emotional – leads to chronic pain, then the body has a hyper-vigilant reaction to those experiences if they happen again.
For example, in patients with chronic pain syndrome, the brain sends more pain messages and exacerbates their experience of the pain. This can also lead to more inflammation and less defence against infection. With mindfulness, they can learn to turn this response off.
"It's very simple to learn; it's a generic skill with many applications. Patients just have to show some commitment," Dr Hassed says.
After more than 30 years of successful clinical trials, today the mindfulness technique has become mainstream and is used in medical centres, hospitals and clinics across Europe, North America and Australia.
The therapy takes two main forms: Mindfulness Based Stress Reduction (MBSR) and Mindfulness Cognitive Behaviour Therapy (MCBT).
MBSR, an approach that adapted the broader ideas of mindfulness meditation into a clinical tool, was first developed in 1979 by American psychologist Dr Jon Kabat-Zinn, now emeritus professor of the University  of Massachusetts medical school, who has been credited with bringing meditation into mainstream medicine.
Numerous clinical trials have since shown MBSR can be used to treat patients who suffer depression, anxiety, anorexia nervosa, substance abuse and insomnia.
It can also reduce suffering in those with chronic pain syndromes, as well as chronic diseases as varied as hypertension, diabetes, HIV, multiple sclerosis, heart disease and skin conditions.
MBSR is a "broad church", teaching people life skills and responses to control stress and pain, says Dr Frances Shawyer, a Melbourne-based clinical psychologist and research fellow at Monash University's Research, Training and Evaluation Centre for Southern Mental Health, subsequently renamed Southern Synergy.
MBCT, on the other hand, was created a decade ago, originally with the specific intent of treating patients who had experienced several previous episodes of depression.
Two randomised clinical trials have shown MCBT reduces depression relapse by more than 50%.
In Australia, Professor Graham Meadows, a GP with a background in internal medicine and psychiatry, is foundation director of Southern Synergy and works with Dr Shawyer researching MCBT and training health practitioners in this therapy. Both MCBT and MBSR programs are taught over eight weeks, but MCBT involves more meditation and sharing, and is best taught in smaller groups of 8–10 with a residential component, Professor Meadows says. MSBR can be taught in groups of up to 30.
"In MCBT, the content is very specific to depression and there is a relapse drill to follow," Professor Meadows says.
The application of MBCT is expanding and increasingly utilised in the management of a broader range of conditions, according to Sydney-based psychologist Dr Elizabeth Foley, who has now adapted MCBT successfully in randomised trials among cancer patients.
"After MCBT therapy, you can see that they are less distressed about their cancer diagnosis," she says. "They are less lost in their pain and they are improving; they are coping and adjusting their lives."
In her paper, published in the Journal of Consulting and Clinical Psychology, Dr Foley and her team wrote: "There were large and significant improvements in mindfulness, depression, anxiety, and distress as well as a trend for quality of life for MBCT participants compared to those who had not received the training…
"These improvements represent clinically meaningful change and provide evidence for the provision of MCBT within oncology settings."
Dr Foley is currently training frontline employees from branches of the Cancer Council Queensland in mindfulness to assist their clients, has pilot projects in Western Australia, and has just been awarded more than $700,000 in NHMRC funding for a nationwide study of mindfulness training for men with prostate cancer.
Literally tens of thousands of health staff including social workers, medical students, GPs, psychiatrists, nurses and mental health workers worldwide have so far participated in training in these different therapies, most of them in the United States.
In Australia, other than the courses at Monash and Deakin, several private providers offer a range of mindfulness training courses for practitioners.
These include Hobart-based clinical psychologist Dr Bruno Cayoun at the Mindfulness Integrated Cognitive Behaviour (MiCBT) Institute, which offers a graduate diploma in MiCBT, a more intense form of MCBT involving more meditation.
Should you be practising mindfulness? Academics hold differing views about whether GPs should administer mindfulness techniques to their patients themselves or refer them on. However, regardless, it is valuable for GPs to train in mindfulness, says Professor Graham Meadows.
"If they are trained, then they are more knowledgeable about a good provider who has proper academic training and then also can engage in their patient's follow-up process," he says.
The GP's main role though, he says, is to assess whether the patient's condition merits mindfulness therapy at all and their readiness and motivation to complete such a program.
"If the patient seems really ambivalent, really half-hearted and does not show a lot of commitment, then it would probably not be the right time to encourage them."
Mindfulness therapy is not appropriate for everyone, he stresses, especially if someone is currently depressed: "If they didn't finish the program, it could just add to their sense of demoralisation and failure."
Also people with active psychotic symptoms should not be considered.
Some studies are currently looking at the role of MBSR and MCBT in changing physiological symptoms as well, but Professor Meadows says the results are still inconclusive and should not be a basis for a referral.
As first appeared in Medical Observer, 11 September 2012
Share
About Author
(0) Readers Comments