A man who choked on a cake of soap is one of 24 people who died "unexpected, unnatural or violent deaths" under the care of Queensland mental health facilities in the past 2 1/2 years.
Queensland Health files – released after a Right To Information request by The Courier-Mail – reveal that half of those mental health patients were inside psychiatric units at the time, prompting Queensland's mental health chief to say the state could do better.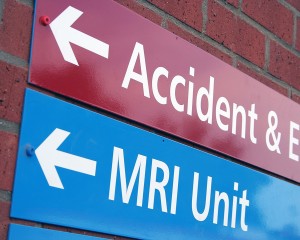 Stakeholders argue the deaths remain inevitable while State Government continues to ignore the recommendations coming out of their coronial inquests.
Queensland's mental health chief said it was impossible to "suicide-proof" any facility but admitted they could do better.
Other cases that are the subject of coronial inquests include:
* Justin, who was under 15-minute observations, who choked on a cake of soap while housed at a secure acute mental health care unit in Townsville, specifically for high-risk patients;
* Patient A, who was in the lunchroom at Gold Coast Hospital's acute mental health unit when it appeared food became stuck in his throat. He pointed to his neck, but staff were unable to respond in time;
* Patient B, who was found dead in the shower with a shower head cord wrapped around his neck at the Darling Downs' acute and community mental health service at Toowoomba Hospital; and
* Patient C, who had a history of poor compliance with medication, who was transferred to the Princess Alexandra Hospital mental health unit. After review by a psychiatric registrar the patient refused to be sedated and staff later noticed the patient had stopped moving and could not be resuscitated.
Eight coronial inquests are expected to be finalised later this year, following concerns raised over facilities at Princess Alexandra Hospital, Cairns Base Hospital, The Park Centre at Wacol and Charleville Hospital.
Recent deaths at mental health units in Brisbane and the Gold and Sunshine coast hospitals have also been referred to the State Coroner.
Townsville Community Legal Services principal Bill Mitchell said coronial inquest finding recommendations aimed at preventing further deaths were being ignored by government because they were too expensive.
"There doesn't seem to be any thought given to design of psychiatric units in view of suicide prevention," he said.
"If you look at (Coroner's) findings, you'll see a lot that haven't been implemented. That's not just this Government, that's successive governments."
"The biggest issue is it costs money … (but) if they (recommendations) prevent deaths we don't have any choice."
But Mental Health, Alcohol and Other Drugs Branch executive director Bill Kingswell said: "You can't always anticipate every terrible outcome that can occur in this setting but you try to.
"Our inpatient units are safer now than they have ever been in the past. That doesn't mean we can't do better. Clearly we can and there other issues that clearly need to be addressed.
"We still fail in really engaging patients as partners in their care, we probably fail in engaging families to the extent we should, we haven't really funded the non-governemnt sector to the extent it needs to be.
"We're aware of those difficulties and we'll address them, but it's not going to occur overnight."
Dr Kingswell acknowledged some coroner's findings were "very difficult to achieve" such as a ban on plastic bags because while Queensland Health had them all removed, people would still bring them in.
Dr Kingswell said that since July 1, 2010, 24,000 patients had been admitted to state mental health units on 51,000 occasions.
As first appeared in The Australian, 14 January 2013
Share
About Author
(0) Readers Comments