Uncategorized

— 21 May 2014
Law firms are facing a blowout in premiums for salary continuance insurance because of the growing number of claims associated with mental health issues among partners and staff.
Insurance broker Jardine Lloyd Thompson said the rise in mental health-related claims meant law firms were facing premium increases of between 50 per cent and 80 per cent compared with a premium rise for other professions of 30 per cent.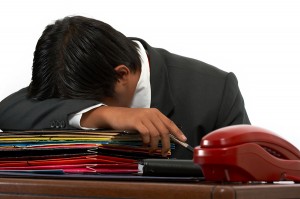 In some cases, insurers and reinsurers had refused to provide salary continuance cover for some law firms or would provide cover only if premiums increased by 900 per cent, said JLT's Stuart Whitbread.
"It is being most acutely felt by the legal profession," he said.
"Mental health-related claims are really spiking in the legal ­profession."
Salary continuance policies are generally made available to partners but many of the large firms also provide coverage for their legal staff.
However, the legal sector's claims record was worse than all other professions and meant some top-tier firms were now paying premiums of at least $1 million, Mr Whitbread said.
JLT had recently sought quotes on salary continuance cover for a mid-sized law firm with about 60 partners "but because they were tarred with the brush of being a legal firm they only had, out of a market of ten life insurers, only two were willing to quote", he said.
"A lot of them declined outright and said they were no longer interested in legal firms. That is coming not just from the insurers, but in the last 12 months the reinsurers are also retreating from that part of the market.
The Insurance Council and the Financial Services Council do not assemble statistics on the number of mental health-related claims, but Mr Whitbread said mental health was now one of the top three causes of claims on group salary continuance policies held by law firms.
The others were cancer and heart disease.
Many of the claims on these policies had been triggered because lawyers were working too hard and not paying enough attention to their physical and psychological wellbeing.
"If it doesn't manifest itself as mental illness, we see a lot of coronary disease, a lot of strokes," Mr Whitbread said.
In an attempt to address the market's concerns about mental health claims from law firms, Mr Whitbread said JLT had begun offering a salary continuance policy in which law firms agree to develop a workplace environment that minimises the risk to lawyers' mental health while also agreeing to help affected lawyers return safely to work.
The Financial Services Council said a study done with KPMG in the three years to 2009 indicated disability income claims relating to mental health lasted an average of 30 months.
This article first appeared on The Australian on 16 May, 2014.
Share
About Author
(0) Readers Comments