Shared genetic factors affect the risk for bipolar disorder and alcohol use disorder (AUD), suggesting a common underlying biology, research shows.
The risk for bipolar disorder was also significantly genetically associated with anxiety disorders, but the latter did not explain all of the genetic relationship between bipolar disorder and AUD.
The researchers, led by David Glahn (Olin Neuropsychiatry Research Center, Hartford, Connecticut, USA), suggest: "Searching for the common genetic influences for bipolar disorder and AUD combined, rather than focusing on each illness separately, may provide insight into psychopathology.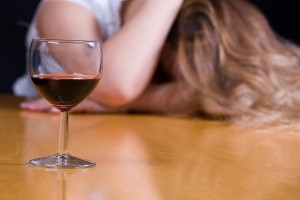 "Thus, it is possible that biomarkers sensitive to risk for both illnesses could be identified, which in turn could be used to refine our diagnostic nosology."
They also point out that sharing common genetic factors is in line with observations that bipolar disorder and addictive disorders share similar brain networks and the possibility of overlapping neurophysiologic mechanisms.
"Our findings suggest that common genes may influence these putatively shared neural processes," the team writes in European Psychiatry.
The team examined 733 Costa Rican individuals who were the first, second and third degree relatives of 61 sibling pairs with bipolar disorder. Overall, 32% met criteria for broad bipolar phenotype, 17% had a lifetime AUD diagnosis, 32% met criteria for lifetime nicotine dependence, and 21% had an anxiety disorder.
Twenty-eight percent of patients meeting the criteria for bipolar disorder also had an AUD, a significant over-representation compared with 19% of those without bipolar disorder.
In bivariate analysis, bipolar disorder was significantly phenotypically correlated with AUD, nicotine dependence, and anxiety disorder and the team reports that these phenotypic correlations were largely driven by genetic rather than environmental factors.
The researchers estimate that 47–57% of the genetic variance predisposing individuals to bipolar disorder also influences the risk for AUD.
The genetic correlation between AUD and nicotine dependence suggested a single genetic pathway and even when the genetic influence of anxiety disorders was considered in the bivariate model, the genetic correlation between bipolar disorder and AUD remained significant.
"These findings improve our understanding of the shared genetic factors underlying these illnesses and could enhance the development of novel approaches to improve illness course, response to treatment, and treatment adherence," Glahn et al conclude.
This article first appeared on 'medwireNews' on 11 December 2013.
Share
About Author
(0) Readers Comments