Uncategorized

— 03 March 2014
THE plight that has afflicted the golden boys Ian Thorpe and Grant Hackett led many to instantly conclude that swimming particularly, and sport in general, were responsible for a high rate of depression and drug dependence.
But without intimate knowledge of either Thorpe or Hackett's condition, it seems as likely these are simply high profile examples of problems that have beset society as a whole.
As we are often reminded, from a tender age swimmers spend countless hours staring at the black line. The very best graduate to a surreal world in which frequent international travel, the media spotlight and highly regimented training replace the relative normality of the schoolyard.
The question Swimming Australia and others sports bodies must ask is whether the conditions they create for their athletes makes them more prone to depression and addiction than others; and whether the support programs they have in place provide sufficient safeguards for prevention, detection and treatment.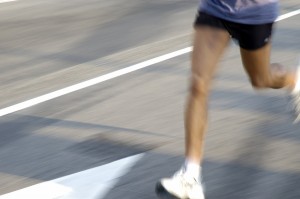 No doubt sport presents unique challenges. The unusually brief lifespan of a career can create enormous difficulties for those athletes who have not adequately prepared for civilian life. Many miss the adrenalin-charged competition, the support of coaches and team managers, the spotlight, the adoration and the large pay packet.
But while Thorpe and Hackett's problems create headlines, mental health is quite obviously a major issue in many work places. The high incidence of mental health issues for mining workers who spend weeks labouring around the clock in isolated locations is just one example of an apparently high risk field.
Sportsmen are not necessarily exceptional in their predisposition to mental health problems or drug addiction. But as their high profile sells sneakers and vitamins, it can also be used to raise awareness, remove stigma and help fund prevention.
This article first appeared on 'The Telegraph' on 2 March 2014.
Share
About Author
(0) Readers Comments