HOONS, tarts, louts, 'waste of space', revheads, layabouts, bogans – the list goes on. Ask any young person and they can name a number of terms used to describe them.  And likewise these are the images which are used to portray them in the majority of media coverage: slovenly, rude, unkempt, unemployable and uninterested.
Let's face it, these are the headlines which sell stories in the news, on current affairs exposes and in newspaper articles. And as a young person; what can I say to counter this? Answer: lots. This relentless demonising of our youth is not only demoralising but exhausting. As a result many young people feel worthless. Add to this family breakdown, high unemployment rates, spiked school absenteeism, drug and alcohol abuse and you have a hot bed for mental health issues in one of the most vulnerable groups in our community.
Recently on the ABC's program Q&A which was broadcast live, the Rockhampton community was given the opportunity to have their say on mental health.
As a teen audience member, I share with many of my peers growing concerns about the mental health of young people in the 15 to 24 age bracket. According to the Federal Department of Health, statistics indicate that 70 males and 59 females aged 15-19 years and 144 males and 51 females aged 20-24 years committed suicide in 2012. In total, the amount of suicides per year in this cohort is more than the entire enrolment in my school grade. These deaths largely go unnoticed in the main, without even a passing comment. However, a mental health crisis in Young Australia is looming and it is only a matter of time before our brightest and most vibrant will be caught up in the aftermath. But until its impact is felt by the country's accountants and economists, then these problems remain one of quiet consternation.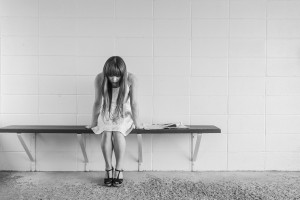 So when the opportunity to canvass these issues on national television came knocking, I was passionate about raising my concerns about the stresses on our young people living in regional Australia leading to mental health fragility. These being financial hardships, limited employment, droughts, floods and crumbling family infrastructure. To my dismay, then frustration, then downright annoyance, the whole program focused almost primarily on the concerns of the middle age demographic. Is it any wonder that young people are reluctant to share their mental health concerns until it's too late?
This show further highlighted the fact that youth in regional areas with mental health problems are not only largely excluded from public discourse but also from talking about the issues which confront them. To add further credence to the argument, the only young person allowed to voice her question to the panel, and I say allowed rather loosely as all submitted questions were vetted by the ABC, was single-handedly shut down by sitting member of parliament, Bob Katter. He sidestepped, he swerved, he tip-toed with such dexterity, I thought I was at the circus at one stage.
But never once did he directly answer the question, even with a little gentle prodding by Josh Thomas or clear redirection by the host Tony Jones. With throwaway lines such as "if you'd listened to my answer to the question" and "I'm not talking about it, I'm switching off about it," it is clear that politicians need to get a handle on the issues which directly affect young people and relate to the impact these have on young people's lives.
With the recent announcement of the Queensland State Election it is concerning that this theme of 'not listening to young people' seems to run deep through many facets of Australian life.
However, at his time it is perhaps prudent to remember that our youth are also voters.
The observations and opinions of this generation do matter and their concerns must be discussed and taken seriously. Is Generation X so alienated from young people that they don't know how to communicate with us? Who knows what would happen if we could engage in a common dialogue to discuss issues; maybe some of them could even be addressed in a cost-effective manner, really getting to the heart of matters, or perhaps even better, the heart of the living, breathing, walking, talking individuals affectionately known as 'young people'.
This article first appeared The Morning Bulletin, 12 January 2015.
Share
About Author
(0) Readers Comments