WOMEN, the rich, the educated and the lonely are most likely to choose assisted suicide, according to a Swiss study.
About 16 per cent of those helped by right-to-die organisations such as Dignitas had no underlying illness, the researchers found, suggesting that "weariness with life" was an increasingly common reason for choosing suicide. However, they said their findings suggested that there was no "slippery slope" on which vulnerable patients were pressured into ending their lives.
Researchers compared data on five million ordinary people in Switzerland with details of 1,300 Swiss residents who ended their lives at three right-to-die clinics. They found that 740 of those were women, and cancer was the most common reason for choosing suicide, accounting for 57 per cent of cases in the under-65s and 40 per cent in the elderly. Diseases of the nervous system were the next most common reason.
Researchers found that 20 people who died in the clinics listed a mental illness as the reason for ending their lives, even though it is legal only for persons judged competent to make the decision.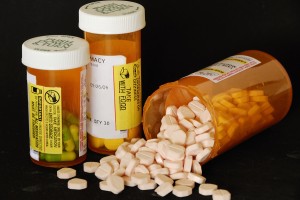 People with no religious affiliation were about six times as likely to opt for assisted suicide as Roman Catholics and twice as likely as Protestants. Those with the highest levels of education were roughly twice as likely to choose it as the least educated, and the richest twice as likely as the poorest.
Those living alone and the divorced were each about 50 per cent more likely to choose assisted suicide, scientists report in the International Journal of Epidemiology.
Professor Matthias Egger of the University of Bern, who led the study, said: "The higher rates among the better educated and those living in neighbourhoods of higher socio-economic standing does not support the 'slippery slope' argument but might reflect inequities in access to assisted suicide.
"On the other hand, we found a higher rate among people living alone and the divorced. Social isolation and loneliness are well known risk factors for non-assisted suicides. Also, the observation that women die more frequently by assisted suicide than men is potentially of concern. Interestingly, though, studies from the Netherlands and Oregon in the US reported more men than women among assisted deaths."
The European Court of Human Rights has called for Switzerland to clarify when people without a terminal illness are allowed to end their lives. Professor Egger said future deaths in such clinics must be registered so that trends in suicides could be monitored.
This article first appeared on 'The Australian' on 19 February 2014.
Share
About Author
(0) Readers Comments