March 2015
'It's slow and insidious': Drought conditions leave businesses struggling in outback Queensland towns
Worsening drought in Queensland's central-west is now having a severe impact in small towns, with some businesses reporting turnovers have halved in the past two years.
Hoarder house fires prompts Melbourne fire bureau to address mental health issues
Melbourne's Metropolitan Fire Bureau (MFB) says it is seeing an increase in house fires associated with hoarding in the Victorian capital, and wants more support for people suffering from the disorder.
Suicide, chronic disease among Australia's biggest killers
IT'S SOMETHING none of us really want to think about all that much.  But research released today provides new insight into the leading causes of death among Australians, and what are our biggest killers.
People With Mental Illnesses Up to Ten Times More Likely to Be Violently Assaulted
People who've been diagnosed with severe mental illnesses are from three to ten times more likely to become victims of violent and non-violent crimes than members of the general population, according to a study in the British Journal of Psychiatry
Strong cannabis users 5 times more likely to develop psychosis
A British study has found that people who consume the new stronger forms of cannabis are 5 times more likely to develop psychotic disorders than non-users are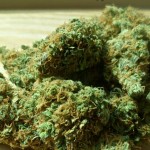 Substance abuse and mental health
SUBSTANCE abuse and its link to mental health were the focusses of an information evening and training course in Naracoorte last week. The public was invited to come and learn more about the ins and outs of dealing with a person suffering from drug and alcohol related depression in an information forum last Wednesday night.