News In Mind – June Update
Revealed: Women who suffer depression or anxiety in their teens have a ONE IN THREE chance of having baby blues
For years, perinatal depression has been viewed as a unique mental disorder that comes out of nowhere, rather than something that can be tied to experiences and treated before pregnancy is even contemplated. A 20 year study conducted by the Murdoch Children's Research Institute in Australia has revealed a link between mothers who have had prior mental health problems and developing a form of depression or anxiety either during or after their pregnancy.
Sedentary behavior 'could increase the risk of anxiety'
Watching TV, playing video games, surfing the web: sedentary activities such as these have long been associated with physical health problems such as obesity and heart disease. A new study, however, suggests that they could also be associated with an increased risk of anxiety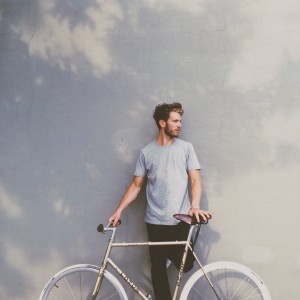 Men more likely to talk about suicidal thoughts with loved ones than doctor, Black Dog Institute study finds
A national study has found men are more likely to discuss suicidal thinking with trusted acquaintances like family, friends or partners than health clinicians.
The research by not-for-profit the Black Dog Institute aims to identify ways to prevent male suicides, which account for about 75 per cent of the total Australian figure.
Could depression start in the womb? Children of mothers suffering mental illness in pregnancy are 'three times more likely to develop the condition'
Research shows that adults are up to three times more likely to suffer from the condition if their mother had it while pregnant with them. It is thought that exposure to high levels of stress hormones in the womb has lasting effects on the unborn child's brain. The researchers said that screening all pregnant women for depression – and treating those who need it – could stop the legacy from being passed on.
Research Ties Depression, Binge Eating
New research shows that subset of people who exhibit high levels of impulsivity during depression show proclivity for binge eating.  Their latest study, published in the International Journal of Eating Disorders, furthers researcher's conviction that "negative urgency" might be the single largest predictor of who is and isn't prone to binge eating.
Nearly a third of early adulthood depression linked to bullying in teenage years
Being bullied at school is an unpleasant and relatively common experience for many young people, but does it lead to long-lasting harm? A growing number of studies have found that being bullied is associated with an increased risk of developing symptoms of anxiety and depression, self-harm and even suicidal ideation.
FIFO workers record double the rate of depression compared to others, WA study reveals
A WA study has now found his story is commonplace with fly-in fly-out (FIFO) workers suffering from depression at more than twice the rate of the Australian population. The research, carried out by Edith Cowan University, surveyed 629 FIFO workers from 143 different resource companies across the state. The study found 28 per cent showed significant signs of depression.