Mental Health Week – Special Edition
One in ten Australians using mental health services
Almost one in 10 Australians accessed mental health services in 2010–11, according to a report released today by the Australian Institute of Health and Welfare to coincide with World Mental Health Day.
Mental health revamp to eliminate 'red tape': Peter Dutton
Health Minister Peter Dutton has avoided setting a deadline on a review of mental health services, but says he does not want the process to "drag on."
Flawed fixes for mental health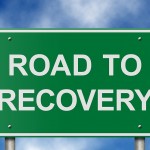 In 1993, the Burdekin report gave a damning account of Australia's mental health system. It called on all levels of government to do better in every aspect of mental health service delivery in Australia.
Skating on thin ice: Mental illness and homelessness
More work needs to be done to support people living with mental illness to sustain social housing tenancies, especially those relying on Centrelink payments, as the only alternative is life on the streets, according to new research.
Mental health can't miss out
When legislation to establish the national disability insurance scheme was passed last year, it was hailed as a breakthrough. It was seen, quite rightly, as a win for dignity and choice for people with severe disabilities and for the people who care for them.
Workers suffer discrimination due to mental illness – Study
More than one in five Australians have experienced discrimination in the workplace due to mental illness, according to a study by the Mental Health Council of Australia (MHCA).