September 2013 
Coalition Matches Labors pledge on Youth Mental Health
A Coalition government will match Labor's commitment to build 10 new Headspace centres across Australia to help young people with mental health issues. Prime Minister Kevin Rudd announced on Thursday that if re-elected Labor would invest $34 million to open another 10 Headspace centres across Australia, bringing their total to 100.
Kevin Rudd Announces 10 New Mental Health Centre
Prime Minister Kevin Rudd has committed a re-elected Labor government to building 10 new Headspace centres – which help young people with mental health issues – making the commitment on social media site Reddit. Asked what was his policy on funding for mental health services, Mr Rudd said issues like depression, self-harm, stress and alcoholism blight lives, stop people from reaching their potential and hurt families.
Greens Launch Rural Mental Health Plan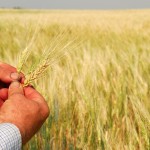 The Australian Greens have announced a $550 million policy to expand mental health services in rural and regional areas. "The current rural mental health workforce is understaffed, under-resourced and under-trained, with almost 90 per cent of psychiatrists and two thirds of mental health nurses based in major cities," spokesperson Senator Penny Wright said in a statement.
As we approach the federal election, public criticism about mental health policy is getting louder. I was never much of the political sort in previous years, but lately my efforts to change mental health policy has made some political comparisons necessary. The long and the short of it is that a lot of people really do care about mental health, despite the sad lack of attention this issue receives from political parties.
The Chair of Australia's Mental Health Commission Professor, Alan Fels, has criticised both major parties for failing to represent the interests of Australians for better mental health care. He said, "On behalf of the more than 3 million Australians who will experience a mental health difficulty this year, and their families and support people, I feel compelled to speak out…This deafening silence on mental health cannot be justified."