1st August, 2012
An Architect of the National Disability Insurance Scheme (NDIS) says he remains optimistic it will go ahead, but warned having anyone but the Commonwealth fund it could lead to more changes from the original plan.
CBT and Supportive Therapy equally effective for Bipolar
A recent study has found that cognitive behavioral therapy (CBT) and supportive therapy are equally effective in treating the symptoms of bipolar disorder. Researchers,  at Eberhard Karls Universität in Tübingen, Germany, wanted to investigate the effectiveness of currently available treatments for the disorder.
Leading causes of stress identified
Lifeline's 2012 Stress Poll reveals that work and concerns about the future are the leading areas of stress in Australia. Overall, stress continues to be a big issue with 91% of respondents experiencing 'some' stress and 43% suffering from 'a lot' or unhealthy levels of stress.
Experts warn of Xanax epidemic
An invisible but potentially lethal epidemic involving the anti-anxiety drug Xanax is unfolding across Australia, the nation's top legal, medical and drug treatment experts have warned.
ABS accused of putting spin on suicide rates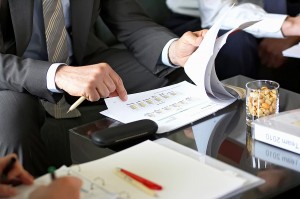 The Australian Bureau of Statistics has been accused of dishonesty and spin in its reporting of national suicide rates, with leading mental health experts saying it has obscured a rise in deaths.
Mental health help goes online
For years the advice has been to avoid consulting Dr Google for any medical  concerns but new Australian research is showing  online programs have marked  benefits for people experiencing mild to moderate mental health problems.
Better Access cuts fallout – bulk billing of care plans plummet
Warnings that the federal government's cuts to the Better Access mental health program would impact patient access have been supported by new figures suggesting the number of mental health care plans bulk billed has more than halved.
Kylie's Comment – Men finally help-seeking
After 6 years of private practice I recently had a day completely booked with male only clients. What a refreshing and awe-inspiring experiencing to see men finally coming out of the wood work and seeking support for their mental health issues.