SEEK help before it's too late, is the advice of an anorexic to those afraid they may have an eating disorder.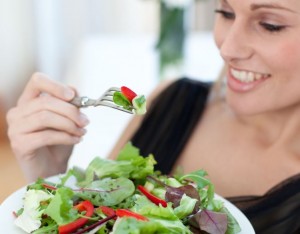 Diagnosed anorexic Ashley Cable, 23, is currently fed through a tube and has been hospitalised for more than six years.
This weekend the Redcar woman organised a fun day in Darlington to boost awareness of eating disorders and to raise funds for Beat, a charity that supports sufferers of conditions like anorexia and bulimia.
Speaking at the successful event, she said: "I've lost a lot of friends and I don't want to lose any more, I want people to be more educated about eating disorders.
"Beat help those suffering and their families and friends and they can offer advice if someone is going down a certain route.
"Anyone who is going down that route should get help as quickly as they can as when an eating disorder takes over, it becomes so much harder to fight back. "They need to get help before the eating disorder voices become too loud as when you become anorexic, you're anorexic and not yourself anymore."
She added: "Try and stay strong and keep fighting because the more control you lose, the harder it is to get back." Miss Cable has helped to raise more than £1,400 for Beat and has published a pamphlet offering support and advice for those suffering eating disorders and their families.
This article first appeared on The Northern Echo on 17 August 2014.
Share
About Author
(0) Readers Comments