"Do the difficult things while they are easy and do the great things while they are small. A journey of a thousand miles must begin with a single step."
It was more than 500 years before the Current Era that Chinese philosopher Lao Tzu said these immortal words.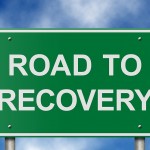 As we approach the conclusion of the National Mental Health Commission's review of mental health, these words are as relevant today as they were so long ago.
Although our mental health workforce, our community workers, our police and our hospital staff are working harder than ever, our mental health system is still letting down too many people.
Too many are falling through the gaps, too many are not getting the help they need, and still today, too many are afraid to share their personal experience of living with mental illness.
Like others before it, the newly elected Commonwealth Government commissioned a review of mental health services and programs, to explore both the issues that the failing system is facing and ways to repair it.
This approach is sensible and provides the mandate for change.
But we know that despite a review into the mental health system in Australia occurring, on average, every 30 months since the Second World War, real reform has been difficult to achieve.
These reviews all make similar findings;
We need to shift our investment towards programs and services that prevent people from needing expensive acute hospital care. Then when people do become ill we need to provide more services in the community rather than in hospital settings.
We need to change financial incentives to achieve the outcomes we are seeking, rather than rewarding activity for its own sake.
We need to ensure mental health services and programs are closely linked to other supports to help people live contributing lives, recognising that people are complex a home, a job, connecting with others and building independence.
We need better governance arrangements between different tiers of government and with the non-government and private sectors to coordinate activity, monitor performance, build accountability and achieve shared goals.
When the National Mental Health Commission hands Government the latest review into the mental health system we will have our latest opportunity to achieve reform.
Optimistic about this opportunity, Mental Health Australia and its members have created a Blueprint for Action on Mental Health.
This Blueprint outlines clear directions for government to reform the way Australia deals with mental illness and to truly reshape the system, not just plug a few gaps.
We recognise that reforming existing systems is very challenging. There is always a risk that by tackling inefficiencies and system failures, successful and promising programs can be disrupted.
When considering its response to the current review, we hope the Government will be guided by the following principles.
There should be no net reduction in investment in mental health.
Existing arrangements which make a positive contribution to mental health outcomes should be retained.
Existing arrangements which undermine mental health outcomes should be carefully dismantled.
Where evidence is lacking about the contribution of existing arrangements to mental health outcomes, government should proceed with caution.
Where the government intends to remove funding for existing programs, it should only do so after developing strategies to retain and use any infrastructure, human capital and intellectual property developed through those programs.
Regardless of whether funding continues for any particular program, government should provide certainty to community-managed organisations about their long-term future funding to assist with workforce planning and retention of existing staff.
Any service gaps likely to emerge through the discontinuation of services should be identified and communicated to those affected, including state/territory governments and service providers.
As Lao Tzu tells us, there are many small steps that form the journey of a thousand miles. Without a clear, long term, apolitical, system-wide plan for that journey then we will risk merely wandering about aimlessly until the next review of mental health comes along.
Written byFrank Quinlan, CEO of Mental Health Australia, the peak body representing the mental health sector.
Share
About Author
(0) Readers Comments