New figures confirm people on lower incomes are less likely to receive mental health care through the Better Access scheme, in the wake of accusations the program fails the equity test.
Last year Labor justified slashing $405 million out of the budget for the scheme by pointing to inequities in its use.
It said it would instead treble funding to another program targeting disadvantaged patients, the Access to Allied Psychological Services.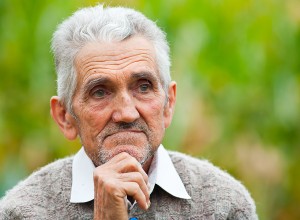 Now researchers at the University of Newcastle have found that more than one-third of men who use the Better Access scheme have a household income greater than $70,000 a year. By comparison, the services are used by only 40% of men with an income below $50,000 and 18% of those with an income below $20,000.
The findings come from a study of 230,000 people in NSW aged over 45 in the Sax Institute's 45 and Up Study — 5367 of whom used the Better Access scheme.
However the study's lead author, Professor Julie Byles of the University of Newcastle, said while more could be done to increase the program's use among disadvantaged people, she did not think it was "overused".
"The use of Better Access services has gone up and up over the years, but when you look at the proportion of the population with [psychological distress], only a fragment of those are accessing services.
"So really we should increase access to these services rather than put a lid on it," she said.
She said the study showed 11% of women and 7% of men had a high psychological distress score, but only 3% and 1.5% respectively had used Better Access services.
The association between income and service use in the study remained significant among men, but not women, after restricting the analysis to those with a record of psychological distress.
The study also showed that people who did not speak English at home, were older than 75 years, disabled, had lower education, or lived in non-urban areas had lower odds of using Better Access services.
However some of the differences, including the rural-urban divide disappeared after restricting the analysis to people with known psychological distress.Professor Byles said the differ-ences were likely to be partly to do with the affordability of the service.
"Medicare doesn't cover the entire cost of those services, and we know having private health insurance makes a difference," she said.
There could also be an awareness issue, she said, with some people in the community not knowing the services were available and effective.
As first appeared in Psychiatry Update, 18 October 2012
Share
About Author
(0) Readers Comments