An Expert Reference Group on Mental Health Reform has presented a Six-Point Plan to new Health Minister, Peter Dutton, providing him with an early opportunity to take a leadership role in mental health reform.
A key recommendation is to reduce Australia's suicide rate by 10% within four years, and by 50% within ten years.
Following exhaustive research and consultation with people affected by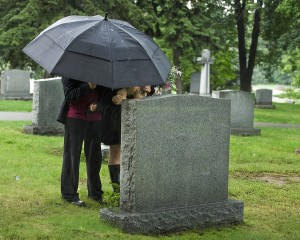 mental illness and their families, clinicians, mental health non-government organisations, recommendations have been made for Targets and Indicators in six key areas.
As well as measures to improve mental health services and reduce rates of suicide, targets and indicators are given which promote a meaningful, contributing life for people affected by mental illness, including greater participation in the workforce. Targets are also set to reduce stigma against those living with mental illness by 25% within ten years.
The Chair of the Expert Reference Group, Allan Fels, has presented the report to Minister Dutton and Victorian Mental Health Minister, Mary Woodridge, as Co-Chairs of the COAG Mental Health Reform Working Group, urging them to consider and respond to it at the earliest opportunity.
'Holding ourselves responsible to specific targets is essential to mental health reform. These targets have come from the mental health sector and the wider community, backed up by experts. They are ambitious targets but Australia can meet them – if we put our minds to it, we can have the best mental health services in the world within a decade,' says Jack Heath, CEO of SANE Australia and a member of the Expert Reference Group.
'Without a reduction in stigma, there will be no lasting progress in mental health reform,' says Heath. 'And with more than two thousand Australians taking their own lives every year, we ask Ministers Dutton and Wooldridge to lead COAG in committing to halving Australia's suicide rate over the next ten years.'
The full report is available at:
http://www.mentalhealthcommission.gov.au/our-work/expert-reference-group.aspx
Media Release from Sane Australia, 26 September 2013
Share
About Author
(0) Readers Comments