More than 50,000 Western Australian football players across the State will be targeted as part of a multi-pronged approach to suicide prevention by the State Government.
Mental Health Minister Helen Morton today announced a $200,000 partnership between
One Life WA and the West Australian Football Commission that will see coaches, players, volunteers and executives trained in suicide prevention.
"Suicide is an issue that affects thousands of West Australians each year either directly or indirectly and accounts for about 27 per cent of all deaths among young men aged 15 to 24," Mrs Morton said.
"Football has a strong influence over young males and by targeting this community we can help break down the stigma around seeking help for mental health and other problems in this very influential community.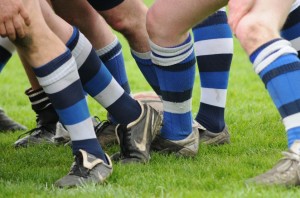 "The agreement we have with the West Australian Football Commission will see 36,750 young players and more than 15,000 senior community players targeted by specially trained Live Life Ambassadors. These ambassadors will be volunteers or officials from WA football clubs with a genuine interest in promoting mental health and preventing suicide.
"Last year saw 50 ambassadors trained as part of the inaugural partnership program and a further 100 will be trained during 2014-15."
The Minister said the agreement would also see about 2,800 community coaches increase their awareness and understanding of suicidal behaviour, to ensure they will be confident in supporting someone in need of assistance.
To raise awareness of the partnership and the importance of suicide prevention a One Life Round will take place today across the State.
"The One Life Round will see about 1,500 players, umpires and officials wear the orange
One Life armbands during the match and more than 5,000 information flyers about suicide prevention distributed to players, spectators and officials," she said.
Mrs Morton said further initiatives as part of the football partnership would be announced over the coming months.
Share
About Author
(0) Readers Comments