The following summary provides an overview of Labor's policy in relation to Better Access to Mental Health Care spanning the last 3 years. This is the first of three summaries we are opening for discussion in the lead-up to the election (the remaining two being for the Coalition and the Greens). Our intention is to inform voters where each party stands on mental health care policy. Please leave your comments below the article.
Background: High hopes for Mental Health
Following the 2010 election, Labor appointed Australia's first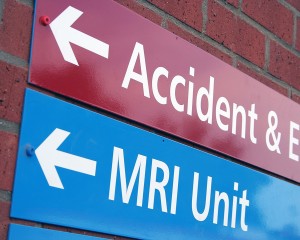 Commonwealth Minister for Mental Health, Mark Butler MP. A few days later, Mark Butler held talks with Professor Patrick McGorry and Professor Ian Hickie. meeting with other groups shortly thereafter. Labor pledged to make mental health a second term priority, criticising an under-investment in mental health care by the previous Government and promising better support for people living with mental illness.
In the months that followed Labor assembled a Mental Health Expert Advisory Group to provide advice on necessary reforms. Concerns were raised about the composition of that advisory group and potential conflicts of interest. Critics noted the lack of a representative for consumers or carers, and conversely, the presence of large private bodies such as insurance companies. Even so, the minutes taken from meetings of the advisory group show strong support was expressed for the Better Access program. The Minister himself noted that treatment rates for people with a mental health condition had markedly improved since the Better Access scheme was introduced (page 2 of the minutes). There was no mention of cutting the Better Access initiative within the advisory group, but rather, calls for the scheme to be expanded and better signposted.
Three members of the advisory group later met independently to develop their own blueprint for reform, calling themselves the 'Independent Mental Health Reform Group'. This independent group was comprised of Ian Hickie, Pat McGorry, and Monsignor Cappo, as well as several of their employees. The blueprint they prepared made limited reference to the Better Access program but did identify the EPPIC and Headspace programs as 'best buys'. Concerns were expressed at the time that those programs which were co-founded and directed by McGorry and Hickie were now being put forward to the Government as a blueprint for a large-scale federal funding boost.
The May 2011 budget: "Robbing Peter to Pay Paul"
When the Labor party revealed their Federal Budget in 2011 it was announced that Medicare support for psychological treatment would be scaled back. Access to therapy appointments would be limited to 10 sessions, down from the previous 18 sessions that were available since the scheme launched in 2006. Further to these cuts, Medicare rebates for GP consultations were significantly reduced and time-capped. The bulk of new funding was directed to Headspace and EPPIC. As an interesting historical footnote, back in 2004 when Julia Gillard was in opposition, she had herself raised alarms about the Coalition making cuts to Medicare.
The Government rationalised that because most people tended to access less than 10 sessions, these cuts would not affect many people. A total of $580 million was cut from the program. Labor claimed that savings would be redirected to other mental health 'services' including programs to provide recreation activities, mentors, and care facilitators. Due to the fact that most services which received a funding boost did not deliver psychological therapy, this meant that overall there was less access to psychological care after the cuts. Although youth projects received a boost (via EPPIC and Headspace), treatment services for people aged over 25 years received very little attention. Spokespeople for the Minister put forward two alternatives for treatment: (1) the ATAPS program, and (2) access to a psychiatrist.
Problematic Alternatives
By comparison to Better Access, the ATAPS program is very small. Across the last decade ATAPS provided therapy to around 200,000 individuals, whereas Better Access reached well over 3 million people. Labor pledged to double the funding for ATAPS to make up for cuts to Better Access. However, doubling the funding to a program that is around 5% the size of Better Access has hardly made up for the losses. This problem is compounded by the fact that ATAPS costs an average of $167 per session, whereas Better Access costs under $125 per session, and often less than $85. Federal Labor has argued that ATAPS will help more disadvantaged people access psychological care, but in real human terms the figures show thatBetter Access reaches at least 5 times the number of disadvantaged people each year. Men are often identified as a difficult to reach group, yet Better Access has provided therapy to more men since the start of this year than ATAPS has across the last ten years. Leaked memos and reports from ATAPS staff show that the program is not coping and that referrals are being blocked all over Australia due to the lack of funding to meet demands.
Federal Labor has also claimed that patients are still able to access up to 50 Medicare visits with a psychiatrist, a proposal that has some rather obvious problems. Appointments with a psychiatrist are more expensive and less accessible, which would put mental health care out of reach for many when their sessions with of psychological treatment run out. Strikingly, psychiatrists have spoken out saying that reducing access to psychological care is false economy. One proposal that has a lot of public support is the idea of allowing consumers decide for themselves on the appropriate proportion of medical versus psychological care they wish to access.
Unresolved Concerns
Not long after the cuts went ahead, the GP representative quit from the mental health advisory board, calling the decision to cut Better Access a retrograde step "going back 10 to 15 years". A few months later Monsignor Cappo stood down amid criticism about his handling of sexual abuse claims within the Catholic Church. These resignations were a cause for concerns about the composition of the advisory board and whether the advice given to Government was appropriate.
Immediately after the cuts were announced the Alliance for Better Access wrote in to the Minister calling on this decision to be reversed. By the end of May 2011 the story broke on ABC radio, but Federal Labor representatives minimised the issue with a misleading claim that the program had only been reduced from 12 sessions down to 10. In reality the previous upper limit was 18 appointments, so the reduction down to just 10 sessions represented a 45% drop. The misinformation was repeated by Federal Labor for around a year whenever the issue gained media attention.
In June 2011 Nicola Roxon (former Minister for Health) and Mark Butler (former Minister for Mental Health) met with RACGP, the AMA and the APS. Meanwhile members of the public who wrote letters in our campaign waited months only to receive identical pro forma replies which did not address their questions. The Alliance for Better Access has asked for a meeting with the Minister many times and to date has had just one brief phone call, which only came after a massive letter writing campaign and 8 months of waiting.
The Current Labor Position
In that phone call, Mark Butler agreed to show us research, which he claimed supported his decision. At the time we released the first draft of this article for feedback (23 June 2013) we had not heard anything from the Minister despite waiting 2 months and sending a lot of polite reminders. In that time we also provided our own supporting evidence to the Minister both in terms of dose-response studies and controlled research trials. To our surprise we did receive a letter from the former Minister two days after the leadership spill which saw Butler removed from the Mental Health portfolio. The letter cited a couple of studies and a report which in both cases have been shown to go against the decision to reduce psychological care (read our critique here and here).
When we spoke on the phone Butler also agreed to meet us in Perth, stating that he should have contacted us earlier to arrange a time. The new Mental Health Minister (Jacinta Collins) agreed to honour the former Minister's commitments as a priority, but has neglected to make a time to see us. We have asked for an update on Labor's position going into the election but the Minister has declined to make any comment. Our hope were that with a change in leadership may signal a change in policy direction, but there seems to be no indication of that. It is disappointing to say, but going by current information, nothing has changed.
Please Spare a Thought
Access to mental health care is a serious issue that affects tens of thousands of Australians each year. It's hard to understand for people who haven't yet come into contact with these issues, so if you aren't familiar, please take a moment to consider how these policies might affect you or your loved ones under different circumstances. At the election there will be a lot of important issues to consider. If you can spare a moment, tell us whether this issue might factor into your vote and why.
NOTE: Please sign our petition if you are new to this issue and want to make a difference. You can find us at Change.org by clicking here.
As first appeared on Alliance for Better Access on 16th July 2013. Written by Being Slider.
Share
About Author
(0) Readers Comments