Nurses at Dubbo Hospital in New South Wales are under strain due to lack of resources to treat patients with mental health problems, according to unions.
As reported by the online Daily Liberal, the Health Services Union and NSW Nurses and Midwives Union say understaffing in the hospital's mental health unit, attributed to underfunding by the state government, could put nurses and patients at risk.
"The Local Health District want staffing levels for a general mental health unit but they are running as a high dependency unit," NSW Nurses and Midwives Union co-ordinator Darius Altman reportedly said.
Acutely unwell patients required a level of care that current staffing levels were unable to deliver, he said.
"Some high dependency patients might require the care of one nurse for every two patients or even one to one in some cases."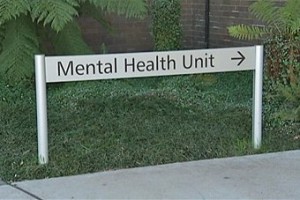 In a statement Western NSW Local Health District director of operations Lindsey Gough said there had been significant investment in upgrades to Dubbo Hospital.
"There are absolutely no cuts, downgrades or reductions occurring or planned for Dubbo Health Service.
"The suggestion of otherwise is incorrect and misleading."
"In fact, the $91 million investment into the redevelopment of Dubbo Health Service will result in more and improved health services to meet the changing health demands for the Dubbo region's growing population."
However Health Services Union secretary Gerard Hayes said the union was "deeply concerned about the impact proposed changes will have and the effect it will have on patients and the staff."
"You can't cut one part of mental health in hospitals without having a knock-on effect.
"Our members would be exposed to a highly volatile situation with high risk patients as a result of the cuts NSW Health is making across Western NSW."
This article first appeared on 'Nursing Careers Allied Health' on 17 June 2014.
Share
About Author
(0) Readers Comments