MENTAL health patients should wait no longer than 24 hours for an acute hospital bed under new targets set for SA Health.
Health Minister Jack Snelling said he wanted to see the target met by January 2016.
Announcing detail of a new mental health strategy today, Mr Snelling said by July 2018, 90 per cent of mental health patients should be admitted within eight hours and 75 per cent within four hours.
A statement by Mr Snelling described the targets as "ambitious" but said it was unacceptable that patients waited "sometimes for days" in emergency departments for a suitable bed.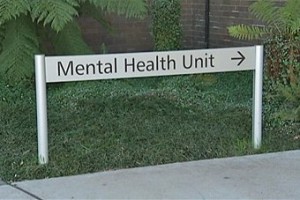 "I do not believe that an emergency department is an appropriate setting for ongoing care of people experiencing an acute episode and there are genuine concerns that this could further stigmatise patients," Mr Snelling said.
The Chief Psychiatrist's latest annual report showed waiting times for mental health patients in emergency departments have lengthened over the past three years from almost nine hours to about 12 and a half hours while waiting times for general patients have remained stable around four and a half hours.
Mr Snelling said SA Health must significantly reduce waiting times for acute mental health beds.
"Targets need to be set so we can work with our senior mental health clinicians to change our mental health system to make it work better for patients," he said.
"Providing mental health consumers with a bed in an appropriate ward within these time frames means they will be able to receive their care and start their recovery sooner.
"It also helps to provide greater access to our EDs for other patients, who will also be able to be seen and treated more quickly."
The new strategy also:
PUTS in place a new governance structure for mental health services, to be led by clinicians.
FORMS the Portfolio Mental Health Executive to meet regularly to review performance of the sector.
CREATES an advisory group charged with reducing waiting times for all patients in EDs and improving access to acute mental health beds.
This article first appeared on 'Herald Sun' on 4 December 2014.
Share
About Author
(0) Readers Comments