Victoria's newly elected Labor Government says it will move quickly to undertake a thorough Parliamentary Inquiry into the systemic failures in Victoria's disability care system.
Just two days before the Victorian election, Labor said the inquiry will examine why abuse isn't reported or acted upon, and how it can be prevented.
"It will examine the role of the Department of Human Services, as well as investigatory powers and processes of the police, the Disability Services Commissioner and the Office of Public Advocate," the statement said.
"Unlike the Liberals, Labor will not limit this Inquiry to residential care facilities. It will have a broader focus to include disability day services and disability employment enterprises, focusing on cases and allegations of abuse, assaults and neglect.
"The Terms of Reference will be finalised after consultation with clients, their families and carers."
Last week the Abbott Government rejected calls for a national inquiry into allegations of abuse of people with disability in institutions.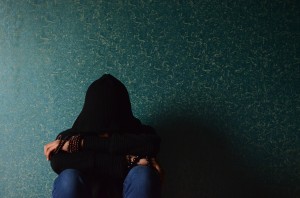 Responding to questions from Greens Senator Rachel Siewert in Federal Parliament today, Assistant Minister for Social Services, Senator Mitch Fifield, said it was the responsibility of the State Governments to undertake any inquiries.
Fifield said that until the National Disability Insurance Scheme had been rolled out all complaints were to be reported and handled at the state level.
Senator Fifield noted that both the Victorian Liberal Government and the Opposition had promised to undertake an inquiry after this week's election.
The calls for an inquiry were made after ongoing allegations of abuse and the mismanagement of complaints by a major disability service provider.
At the centre of the controversy is disability service provider Yooralla, which has been accused of failing to act properly on complaints of sexual, emotional and financial abuse of its clients at the hands of several employed carers.
Labor's spokesperson on Community Affairs in Victoria, Jenny Mikakos said despite disability staff being convicted for sexual crimes, the Napthine Government failed to act – there was a culture of cover up.
"It seems that almost every system designed to protect our most vulnerable Victorians has failed," Mikakos said.
"We need to get to the bottom of this. Abuse of people with a disability is not acceptable – things have to change."
New Labor Premier Daniel Andrews is expected to announce his Ministerial line up on Thursday.
This article first appeared on 'Pro Bono News' on 2 December 2014.
Share
About Author
(0) Readers Comments