WEST Australian Mental Health Minister Helen Morton says ­immediate action is necessary to address suicide by Aboriginal children and young people, after revelations the number of deaths this year are at least twice the ­official figure.
"To respond effectively requires both immediate action and ongoing community action," Ms Morton said.
This month, after the suicide of 11-year-old Yamatji boy Peter Little in the Midwest town of Geraldton, the state released figures showing a downturn in the number of Aboriginal children and people under 25 taking their lives: six in the state this year compared with a high of 18 in 2011.
But an investigation by The Weekend Australian found Western Australian was again becoming a suicide hotspot. The Barnett government's figures, said to be current to the end of September, do not capture the full scale of the crisis.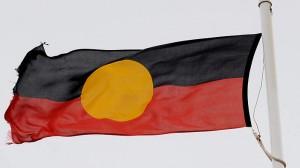 Talking to families, mental health professionals and other workers in regional towns across the state, The Weekend Australian learned of 12 suicides this year by Aboriginal children and young people under 25, nine since the start of September. Five of those were children.
On Friday last week, two teenage boys who took their own lives were buried at opposite ends of the state. The funeral of 18-year-old Bunuba woman Philinka Powdrill, whose suicide has confounded the Kimberley town of Fitzroy Crossing, is this weekend.
Yesterday, Ms Morton did not comment on whether she was aware the government's official data was out of date or failing to capture the full picture, saying only it was the coroner who ulti­mately ruled on causes of death.
She pointed to work in remote parts of the state including community action plans and training in the Kimberley as part of the One Life Suicide Prevention Strategy: this year, 10 small grants totalling $100,000 had been made to suicide prevention programs targeting Aboriginal communities.
She said the government was addressing suicidal ideation in ­Aboriginal communities through a specialist Aboriginal mental health service of 59 full-time staff including psychiatrists, nurses, ­social workers and mental health workers. Two thirds of the workers were Aboriginal and based in country regions.
Ms Morton said a new suicide- prevention strategy was being ­developed with an evidence-based approach to at-risk populations.
It would have "a particular focus on young people, Aboriginal communities and people with mental illness".
"I will shortly release the 10- year mental health services plan for public comment, which will ­address issues around equity of ­access and system reform," Ms Morton said.
This article first appeared on 'The Australian' on 26 November 2014.
Share
About Author
(0) Readers Comments