The Western Australian government has apologised to a man mistaken for an escaped mental health patient and wrongly treated with a strong antipsychotic drug.
The Indigenous man was picked up by police after an involuntary patient was reported missing from Graylands hospital.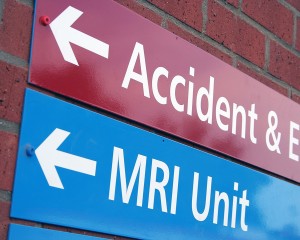 Staff administered a strong antipsychotic drug, Clozapine, for schizophrenia. But when the 27-year-old man began to have an adverse reaction to the drug, he was rushed to the Intensive Care Unit at Sir Charles Gairdner hospital where the mistaken identity was realised.
"It's absolutely gobsmacking to realise the extent of which this man has been failed, and I think it is the stuff of nightmares," said Greens MP, Alison Xamon.
Staff believed the man was a patient who had been at the hospital, but had escaped two days earlier.
"There are a series of people, there were the police, there were the admitting staff, there's presumably the treating psychiatrist, and the Aboriginal Health Service, all of whom could possibly have identified the error," said Mental Health Law Centre's Sandra Boulter to ABC Radio.
"It's always the case when there is a mistake, as even an airline pilot will tell you, it's never one mistake; it is a series of errors that accumulate leading up to the big error."
Under the West Australian Mental Health Act only police can transport involuntary mental health patients but this may change with a draft Mental Health Bill due to be debated next year.
It will also include a Charter for Mental Health Care principles that outlines the care consumers and stake holders can expect from service providers.
Western Australia's Mental Health Minister Helen Morton is demanding answers from the state's health department.
"I am hopeful that this is a one-off incident probably due to some human error," she said. "I believe that the policies and procedures that have held West Australians in good stead around involuntary care for a reasonable length of time, and that they are embedded in the Mental Health Act."
The Minister has launched an inquiry into how the mix-up could have happened.
"I am very concerned about this man's welfare. I have asked the police and the hospital to follow up and ensure there is no ongoing consequences for the medication he's received.
"Following the inquiry I will be talking to my government about the issue of compensation. I will not rule out compensation."
The search continues for the man at the centre of this case.
As first appeared on SBS.com.au, 27 December 2012.
Share
About Author
(0) Readers Comments