A SERVICE that helps some of the most vulnerable mums and bubs in the Hunter is set to be cut due to funding not being guaranteed past June.
Until June last year, the $85 million, five-year program called the National Perinatal Depression Initiative was jointly funded by the state and federal governments.
Commonwealth funding is now set to run out on June 30, meaning the Parent and Infant Mental Health Service (PIMHS), based in Wallsend, will be absorbed by existing services.
It helps an estimated 150 mums in the region each year who have very complex or severe mental illness.
As well as support, they need case management to help them bond with their baby or infant.
Often the mothers have suffered a trauma in their own childhood and have issues, such as personality disorders.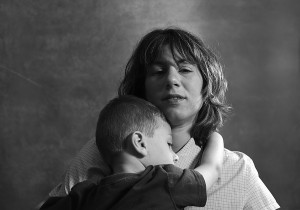 NSW Nurses and Midwives Association lead organiser Matt Byrne described it as "sick" and "repulsive".
"Where do these high-risk mums go now?" he asked.
"This service was meant to be funded until July 2015."
Hunter New England mental health services director Dr Martin Cohen confirmed Commonwealth funding for PIMHS was not guaranteed past June 30.
"[We] remain committed to supporting pregnant and post-natal women with a severe and complex mental illness," he said.
"PIMHS staff members will soon start talking to clients about their options.
"These include a referral to an existing service within Hunter New England Mental Health, a referral to a non-government organisation that provides a similar service or if clinically appropriate they may cease treatment.
"Staff members will also be supported to find suitable roles within HNE Health."
A spokesman for federal Minister for Health Peter Dutton said funding beyond the 2013-14 financial year was "still being considered".
Post and Antenatal Depression Association chief executive Belinda Horton described PIMHS as "an exceptional service" that ensured early detection and she hoped funding would be secured into the future.
"You would assume that [without it] new parents wouldn't be identified as early," she said.
This is not the first reduction in services for mothers suffering from post-natal depression in recent years in the Hunter. In 2012, a service that looked after women deemed at high risk, such as teen mothers, substance abusers and domestic violence victims, was cut.
It was called the Assessment Care Evaluation (ACE) and had been running since 1995.
Speaking generally about the value of such services, former co-ordinator of ACE, Di Hurts, said it was important for women to be well supported.
"At the end of the day, it costs the community a lot more because these women are unwell and remain unwell for a long time," she said.
"The best we can do is help them by giving them the opportunity to be well supported."
This article first appeared on 'Newcastle Herald' on 14 April 2014.
Share
About Author
(0) Readers Comments