Childhood trauma increases the odds of  developing cancer later in life, say US researchers.
Using longitudinal data from over 3,000 people, the study authors from the Universities of Toronto and Purdue found those who were emotionally or physically abused by their parents on a regular basis were more likely to develop cancer in adulthood.
The results were even m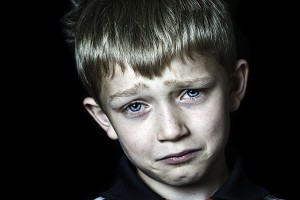 ore pronounced when fathers abused sons and mothers abused daughters.
Men who experienced greater cumulative stress during childhood were also more likely to develop cancer but this wasn't true of women, suggesting men and women had different mechanisms for coping with stress, the authors said.
Although early trauma increased the probability of other cancer risk factors such as smoking or excessive drinking, the link between frequent parental abuse remained even after the results had been controlled for a wide range of health and lifestyle issues.
"Although childhood misfortune is currently not a widely acknowledged risk factor for cancer, this study reveals that it should be," the authors concluded.
Journal of Aging and Health 2012; doi: 11.1177/0898264312449184
As first apppeared in Psychiatry Update, 19 July 2012
Share
About Author
(0) Readers Comments