The stress of working in busy commercial kitchens is driving apprentice chefs to drink, according to new research.
The National Centre for Education and Training on Addiction (NCETA) surveyed first-year apprentice chefs about their alcohol and drug use.
It found 65 per cent of respondents were drinking at dangerous levels, with researchers saying work stress, irregular hours and finishing late contributing to the problem.
Dr Ken Pidd from NCETA says verbal abuse and bullying are common.
"It becomes a fine line to what is deliberate bullying and what is part of the stress of service to where the chef turns around and starts yelling and screaming," Dr Pidd said.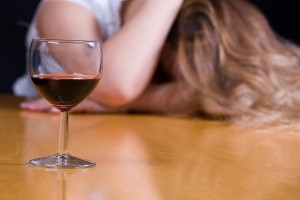 "We also did hear some horror stories of getting tongs heated up in hot oil then given to apprentices to pick up with their bare hands to teach them how to use the proper equipment, which we thought was quite horrific."
Dr Pidd says 65 per cent are drinking more than five standard drinks up to three times a week.
"A lot of these work places are located in night time entertainment areas," he said.
"So when they finish work they're finishing at 12:00 or 1:00 in the morning and all the nightclubs and hotels are open, and the pressure is on them a little bit to drink very quickly to catch up with friends that they meet up with.
"But also because of the hours that they're working, there's a traditional wind down type of thing after the stress of service so that they'll drink as a result of that."
The study also found almost one-third of new chefs are smokers and about 20 per cent had smoked cannabis recently.
"Despite the fact that amphetamine use and cannabis use was relatively low compared [to the] 65 per cent risk of drinking, there are still very high prevalent rates compared to national averages," Dr Pidd said.
"They're two and three times as high as national averages."
As part of the study, researchers ran a course for new chefs at a New South Wales TAFE on how to manage stress and bullying.
Dr Pidd says the lessons had encouraging results.
"[It] assisted them to improve their workplace communication skills so that they recognise what was bullying and what was normal work related stress – [to] come out and give them skills to deal with those issues," he said.
"And what we found was over a period of about four-to-five months we noticed this significant reduction in their stress levels, but also that they reported their ability to talk to their supervisors about issues they were having in the workplace also improved."
The study revealed apprentice chefs in smaller kitchens are struggling more than those working in bigger kitchens.
Dr Pidd says it is up to the restaurants as well as the apprentices to learn to manage stress and bullying.
This article first appeared on 'ABC' on 25 November 2013.
Share
About Author
(0) Readers Comments