MENTAL health patients are dying from preventable physical illnesses at the "appalling" estimated rate of 9000 excess deaths a year, it can be revealed, as new evidence suggests they receive fewer life-saving treatments and wait longer for them than other Australians.
The scale of the excess death numbers, estimated by a leading authority for The Australian as part of an investigation into physical health care of people with mental illness, has disturbed top-level mental health advocates.
The investigation can also reveal Australians with severe mental illness have such bad physical health they been identified as the most "medically vulnerable" of any equivalent patient population in the world.
University of WA research professor David Lawrence produced the 9000 deaths estimate by nationally extrapolating from comprehensive data on excess deaths among Western Australian users of state mental health services.
Australian college of psychiatrists president Murray Patton said the figure was "appalling" and a "pointer … to the fact that we need to do much better in this regard", while former national mental health commissioner Janet Meagher branded it "disgraceful".
The data collated by Professor Lawrence and colleagues has shown that far more people with mental illness die prematurely from common preventable illnesses — predominantly heart disease and cancers — than from suicide, though people who die from suicide die younger on average. The national suicide has most recently been estimated at about 2500.
Professor Lawrence's data shows state mental health service patients die on average from all causes 14 years earlier than average Australian life expectancy, though other published mortality studies suggest Australians with severe mental illness die up to 36 years early, "many …(from physical) conditions that are preventable".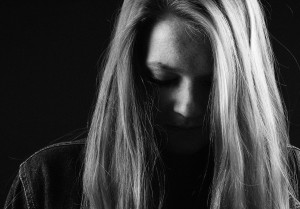 The excess deaths from physical illness among people with mental disorders are considered to have multiple causes — including higher smoking rates, poorer diet and less physical activity among those with mental illness — but experts told The Australian the "inadequacy of physical health care" added to them significantly.
Blasting health professionals for "neglect and nihilism", Sydney University psychiatry professor Tim Lambert said much early mortality was explained by people with mental illness not being provided "the services that everyone else expects".
"A very significant part of the problem … is the lack of (physical health) screening, detection, follow-up and management".
Experts consulted by The Australian, including Professor Lambert, acknowledged health professionals were often required to do complex work with insufficient resources and that system problems such as segregation of services lay behind much "inadequate" care.
Meanwhile, an Australian research team led by University of Queensland researcher Steve Kisely has identified that following diagnosis with a cancer, people with mental illness receive significantly lower rates of appropriate treatment and die from the cancer 41 per cent more often.
Professor Kisely said the research, published in the Archives of General Psychiatry, showed people with mental illness were less likely to get appropriate surgery even taking into account the stage at which they had presented.
"They are less likely to get chemotherapy, they are less likely to get radiotherapy, and they have got longer waits to actually get appropriate surgery".
Dr Kisely said the findings were due to both patient and health professional factors but that he believed stigma contributed.
Writing in the Australian and New Zealand Journal of Psychiatry, British expert Alex Miller has said Australians with severe mental illness have "such profound rates" of heart disease and diabetes that they have overtaken the equivalent patient population in the United States "at the top of the list of medically vulnerable patients".
This article first appeared on 'The Australian' on 24 November 2014.
Share
About Author
(0) Readers Comments